ISLAMABAD: Oil tanker operators initiated a nationwide strike, calling for a 100% fare increase on local routes and a 50% increase on long routes.
The country faced a looming fuel shortage as the oil tanker association went on strike, demanding fare increases following significant rises in petrol and diesel prices.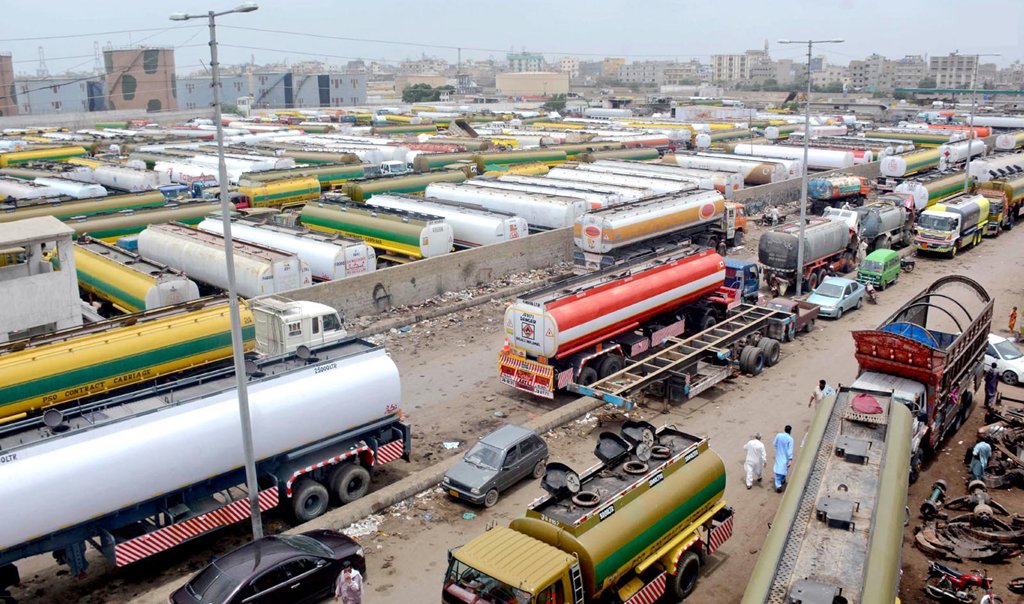 The Oil Companies Advisory Council (OCAC) informed the Petroleum Division about the nationwide strike by oil tankers and warned of potential supply disruptions.
According to an OCAC spokesperson, the loading of oil tankers was disrupted at Port Qasim's Korangi-Keamari Terminal, affecting supply operations at Janglot, Sahala, and Shikarpur oil depots.
The oil tanker association demanded a 100% fare increase for local routes and a 50% increase for long routes. They also sought a share in the White Oil Pipeline (WOP).
The Oil Tankers Contractors Association (OCTA) staged a protest in Karachi and displayed banners at offices and parking areas. Numerous operators have parked their oil tankers in various parts of Karachi.
OCTA President Abidullah Afridi announced the closure of oil supply operations nationwide and called on authorities to allocate a share in the WOP to oil tanker owners.
Furthermore, the OCTA general secretary mentioned that they had prepared modern vehicles for oil supply, with a total fleet of over 10,000 oil and new vehicles.