Electric Car Company
A Chinese electric car manufacturer plans to establish an electric vehicle (EV) assembly plant and showrooms in major Pakistani cities.
The Xinjian Jingyi Cheng Group delegation, led by Assistant Chairman G.U. Xongquan, shared this plan with Amin Ullah Baig, Vice President of the Federation of Pakistan Chamber of Commerce and Industry (FPCCI) on Thursday. During the meeting, they extensively discussed Pakistan's investment landscape.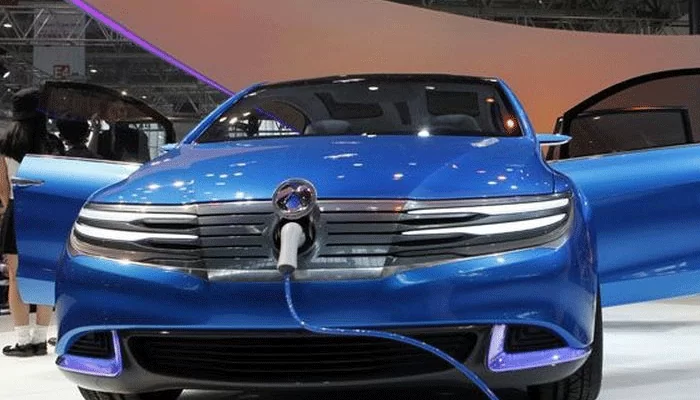 Chairman Xongquan mentioned that the company's long-term business strategy involves setting up a fully localized production plant in Pakistan along with an extensive showroom network.
Xinjian Jingyi Cheng Group operates in five primary industries, including electromechanical and hydraulic, light power, vehicle, international commerce, production, and services.
Furthermore, Xongquan highlighted that cars are the primary mode of transportation in Pakistan, and escalating global oil prices have resulted in higher petrol costs, prompting people to consider alternative modes of transportation.
Xinjian Jingyi Cheng Group places a strong emphasis on automotive innovation and development, utilizing current technology and resource integration. Xongquan noted, "In the long run, electric cars save much more fuel cost than petrol-run vehicles."
This set to be a new era of friendship between China and Pakistan as Chinese car company expands to Pakistan.
Islamabad Court Grants 1-Day Transit Remand for Elahi's Transfer to Lahore by Punjab ACE
Moreover, on Saturday, an Islamabad court granted the Punjab Anti-Corruption Establishment (ACE) one-day transit remand for PTI President Chaudhry Parvez Elahi in a graft case. This marked his "12th arrest" since June 1, following May 9 protests, as confirmed by his lawyer.
Elahi is one of several PTI leaders and workers arrested during the government's crackdown on PTI leadership following violent riots in the country after Imran Khan's initial arrest on May 9.
His latest detention came after an Islamabad anti-terrorism court (ATC) granted him bail in a case related to riots outside the Federal Judicial Complex (FJC) in March.