ISLAMABAD: President Dr. Arif Alvi emphasized Pakistan's commitment to promoting a message of peace and compassion through the development of Gandhara tourism in the country. He made these remarks during the opening ceremony of the international Gandhara Symposium.
The president addressed the current global climate, where hatred is increasing and polarization is fueling conflicts, and stressed the need for cultural diplomacy to foster dialogue among civilizations. The three-day symposium, titled "Cultural Diplomacy: Reviving Gandhara Civilization and Buddhist Heritage in Pakistan," brought together diplomats, foreign delegations from China, Sri Lanka, Nepal, Thailand, Malaysia, South Korea, and Vietnam, as well as tourism promoters and inter-faith experts.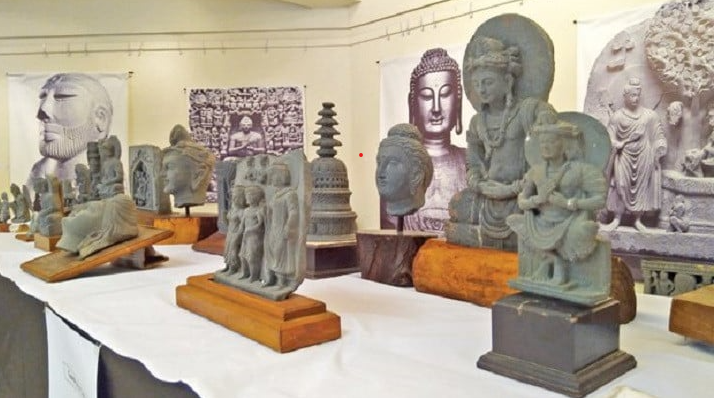 According to the organizers, the event's objective was to provide opportunities for exploring Pakistan's rich Buddhist heritage and creating a favorable environment for Gandhara tourism.
President Alvi highlighted the distinctive features of the Gandhara civilization and expressed Pakistan's potential as an informative destination for global visitors seeking to explore the fascinating Buddhist sites in the country.
Ramesh Kumar Vankwani, Chairman of the Prime Minister's Task Force on Gandhara Tourism, mentioned the government's special attention to facilitating tourism, including implementing a swift online visa system to ensure quick visa processing. He also emphasized Pakistan's readiness to welcome, assist, and entertain tourists.
The symposium aimed to create awareness about Gandhara and foster an appreciation for Pakistan's rich and diverse cultural heritage, both domestically and internationally. It also focused on exploring new initiatives to strengthen cultural diplomacy efforts and promote tourism, especially faith tourism.
The artistic creativity of the Gandhara civilization is one of its most remarkable aspects. The rediscovered cities of this civilization showcase their well-structured and modern lives through paintings, sculptures, coins, pottery, and their association with Buddhism.