Majmua The Art Gallery
KARACHI: Majmua The Art Gallery, a pioneering name in Pakistan's art scene and a major patron of the performing arts organized a tribute event within their gallery space last weekend to celebrate the life and work of Kaleem Usmani.
CEO Majmua Art Gallery Mehrin Ilahi (2nd from right) and others welcome renowned singer Muhammad Ali Shehki (end from left) and present him a bouquet.
Late Usmani was nothing short of a cultural icon, one whose name will be forever engraved in the history of Pakistan and whose voice will continue to echo in the hearts of many generations to come.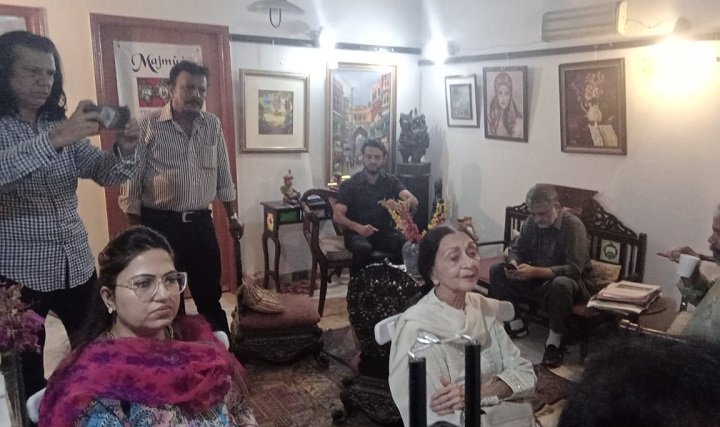 Eminent participants of the event. Majmua The Art Gallery hosts tribute to late Kaleem Usmani.
Beginning his career in 1955, Mr. Usmani devoted his life to creating an artistic legacy that ranged from patriotic poems which garnered fame as national songs, to hit musical numbers performed in over 100 different films; even going on to carve his name into the country's literary scene by publishing three of his own books.
The evening commenced with a series of speeches from notable figures such as Dr. Mujeeb Memon, the Vice Chancellor of Sindh Madrasa-tul-Islam University; Khursheed Hyder, HUM TV's Head of Public Relations; Antique Riaz, who is currently working on a compilation book of Mr. Usmani's film songs; practicing artist, Mansur Zuberi; and Mr. Usmani's own daughter, Artist Shazia Nayyar.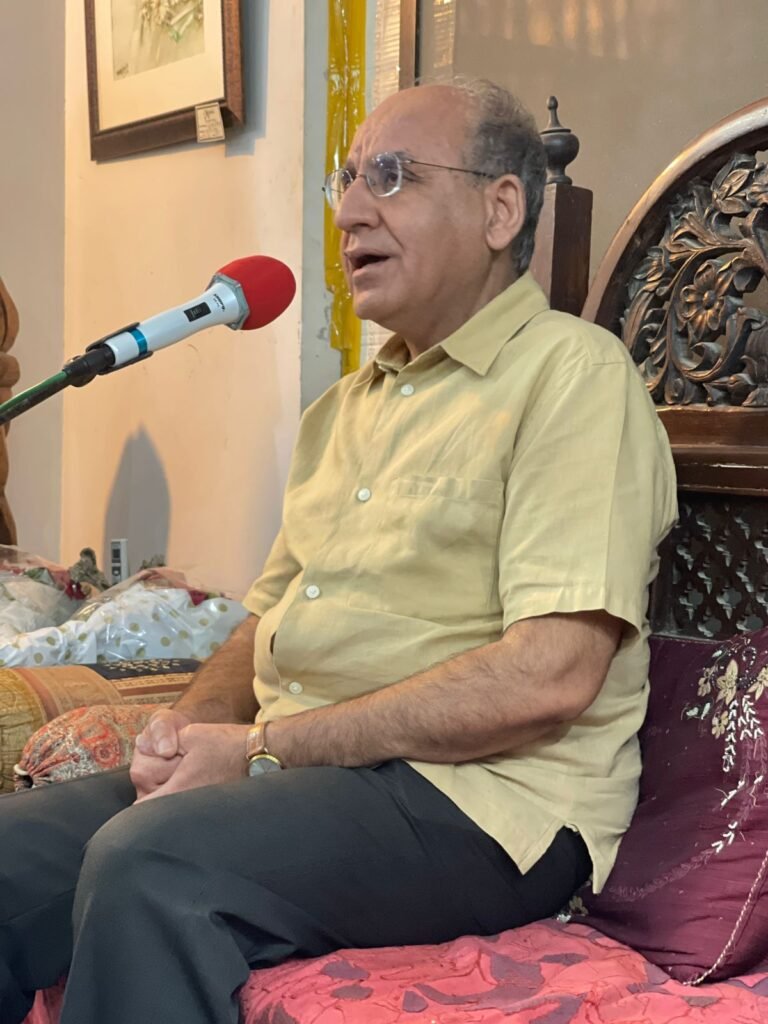 Their thought-provoking words played an important role in reminding all those present about the true value of art, music, poetry, and of course Mr. Usmani's seminal contributions to all three of these disciplines. 
After a short tea break in which light snacks and refreshments were provided, the rest of the evening was dedicated to a series of musical performances mostly drawn from Mr. Usmani's vast body of work. Performances by internationally lauded Pakistani musician, Muhammad Ali Shyhaki, were particularly memorable, and as the evening progressed, many other attendees of the event took to the stage to join in as well. This included individuals such as Mehreen Illahi, Founder and Curator of Majmua The Art Gallery, and Durre Sameen, a member of CLIFF. The set list for the event mostly consisted of nationally beloved songs such as Yeh Watan Tumhara Hai and Iss Parcham Tale, along with renditions of various other popular songs from films.
The evening then drew to a close with a speech of gratitude from Mehreen Illahi, along with flower bouquets and copies of Mr. Usmani's poetry collections presented to important guests of honor. Overall, the event was undoubtedly a success, serving to honor the memory of one of Pakistan's most prominent cultural figures and reiterate the necessity of the arts in Pakistani society.