Art and Craft Exhibition
KARACHI: This Independence Day, Majmua The Art Gallery is hosting a weekend Art and Craft Exhibition that shines a light on the traditional arts of Pakistan as a way to honor the country's national heritage.
Artists exhibiting their work include Sabahat Arslan, Sadaf Yasir, and Naveed Shazad; all of whom incorporate the nation's cultural development as key components within their artistic practice.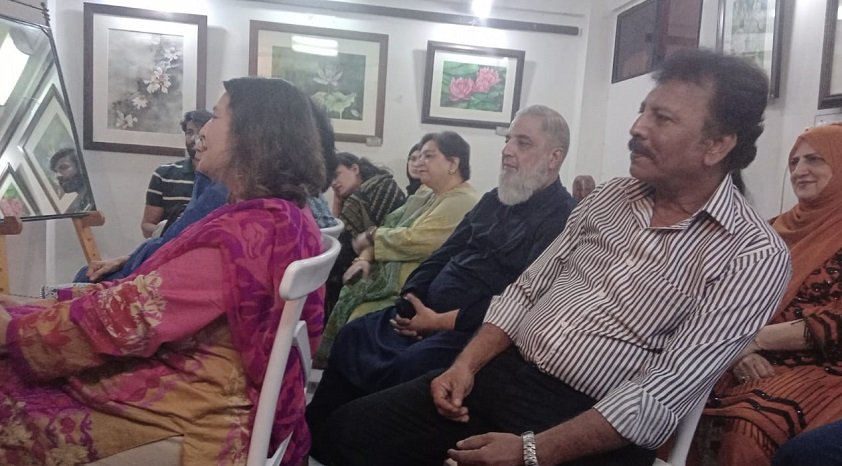 With works of art ranging from landscapes and still life paintings, to abstracted takes on calligraphic and figurative compositions, to the kaleidoscopic adornment of truck art designs, this exhibition seeks to widen the scope of what traditional Pakistani art defines itself as.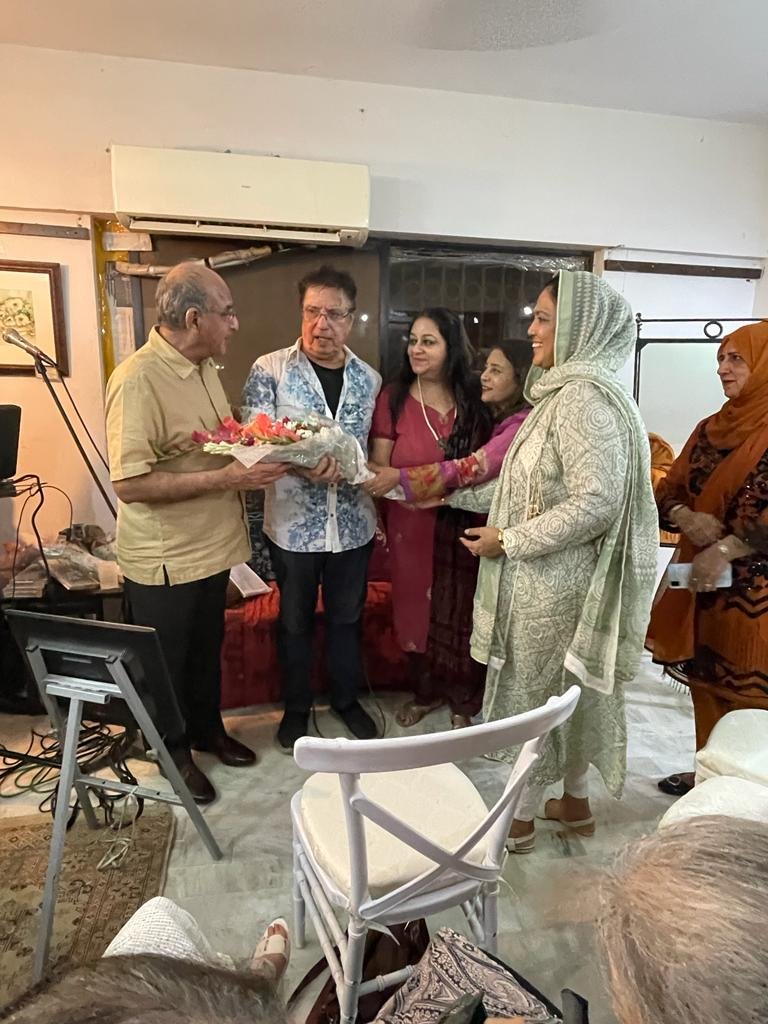 In addition, the event will also feature various stalls selling handcrafted goods such as soaps, candles, wall hangings, jewelry, embroidered and block-printed textiles, herbal medicines, and much more.
In an effort to remain socially conscious, all vendors providing these goods will be from independently owned small businesses run by female entrepreneurs, thereby promoting the practices of local craftspeople and allowing them to gain more traction within the public market.
The exhibition started at Majmua The Art Gallery on Friday and it was inaugurated by Mr. Jagath Abeywarna, the Sri Lankan Consulate General. It will remain open to visitors from 1 p.m. to 9 p.m. until Monday 14th August 2023.  
Tribute for Kaleem Usmani
Meanwhile, Majmua The Art Gallery, a pioneering name in Pakistan's art scene and a major patron of the performing arts organized a tribute event within their gallery space last weekend to celebrate the life and work of Kaleem Usmani.
CEO Majmua Art Gallery Mehrin Ilahi (2nd from right) and others welcome renowned singer Muhammad Ali Shehki (end from left) and present him with a bouquet.
Late Usmani was nothing short of a cultural icon, one whose name will be forever engraved in the history of Pakistan and whose voice will continue to echo in the hearts of many generations to come.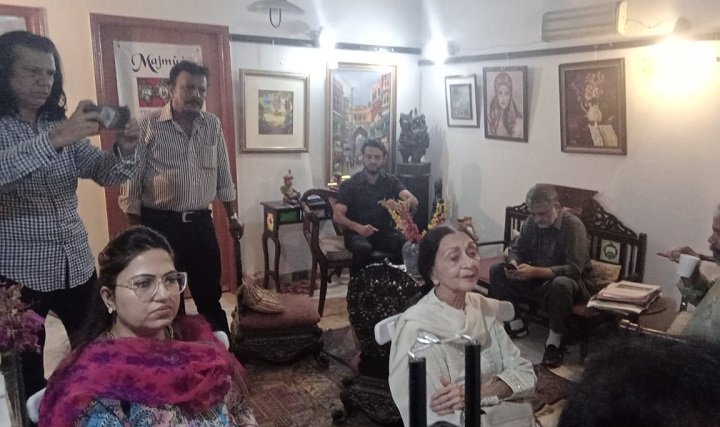 Eminent participants of the event. Majmua The Art Gallery hosts tribute to late Kaleem Usmani.
Beginning his career in 1955, Mr. Usmani devoted his life to creating an artistic legacy that ranged from patriotic poems which garnered fame as national songs, to hit musical numbers performed in over 100 different films; even going on to carve his name into the country's literary scene by publishing three of his own books.