Holi Festival
ISLAMABAD: The administration of Quaid-i-Azam University (QAU) has canceled the notices issued to multiple students who had celebrated Holi festival on campus without permission.
The QAU announced this today, two days after issuing notices to students.
In a brief statement, the university announced that all the notices have been withdrawn.
The statement clarified that the show cause notices, dated July 12, 2023, are invalid. The QAU management said that it did not ask anyone to issue notices.
The original notices had accused the students of participating in the Holi event on June 12 without obtaining prior permission from the university's event management committee.
It further alleged that despite being advised by the university security staff, the students had refused to stop playing loud music and had forcefully continued the function, leading to an unpleasant and uncomfortable environment for others.
The students were also accused of allowing expelled students and "anti-social elements" into the premises, engaging in actions that could potentially insult and cause physical harm to students, teachers, and others.
The issuance of the notices followed the circulation of videos on social media showing students celebrating Holi.
On June 20, the Higher Education Commission (HEC) sent a letter to all universities, urging them to ban Holi celebrations on campuses. The HEC's letter stated that the festival of Holi adversely affected Pakistan's image as an Islamic country.
HEC lifts ban on Holi festivals
The Higher Education Commission (HEC) today issued another notification withdrawing its earlier order of imposing a ban on Holi festivals in the universities in Pakistan.
In a notification issued on Thursday, the HEC said that it respected all religions and faiths.
"The Higher Education Commission (HEC) is highly respectful of all religions, faiths, and beliefs, and the associated festivals and celebrations observed in the country," the notification added.
"The message communicated in this regard is in no way intended to hurt the sentiments of any individual or group."
HEC imposes ban on Holi festivals in universities
The Higher Education Commission imposed a complete ban on the celebration of Holi festivals in all universities throughout Pakistan.
The HEC took the decision after the students of Quaid-i-Azam University celebrated Holi Festival on June 12.
The festival became viral on social media.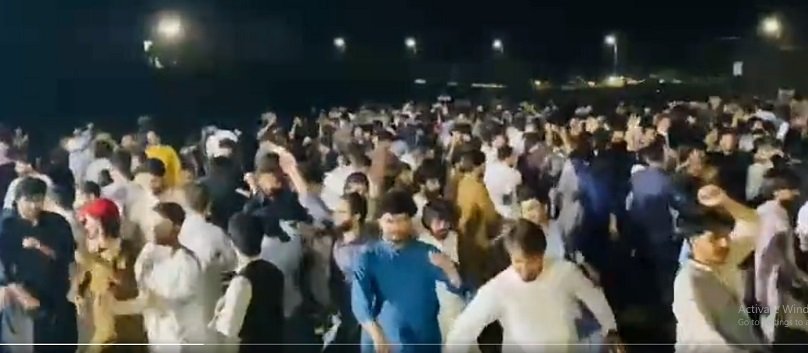 Students of Quaid-e-Azam University are dancing to Pushto songs.
Meanwhile, the Commission has issued a notification wherein it expressed concern over the recent Holi festival at Quaid-e-Azam University. The HEC described the event as a complete detachment from the sociocultural values of Pakistan. The Commission also termed it a threat to the country's 'Islamic identity'.