Women Referee
Officials announced that women will referee at the men's Asian Cup for the first time in Qatar in 2024. Japan's trailblazer Yoshimi Yamashita will join four other women in officiating at the regional championship in Jan-Feb 2024.
The Asian Football Confederation (AFC) stated, "Women match officials are poised to make their debut at Asia's prestigious men's national team competition. It will happen for the first time ever."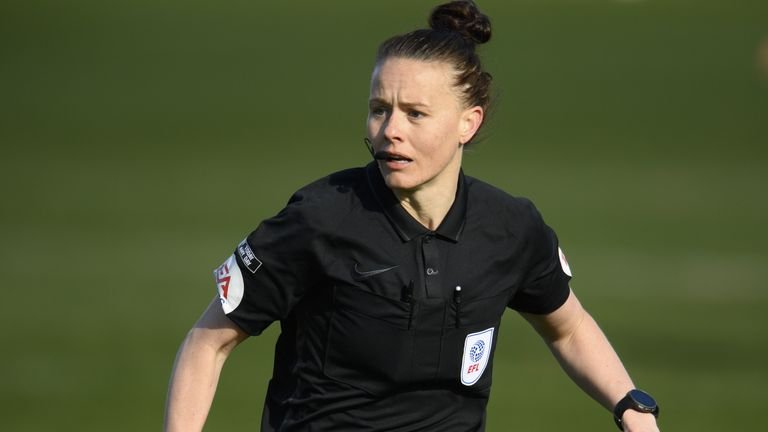 Women Referee will conduct men's football tournament in Qatar for the first time.
Additionally, the Video Assistant Referee (VAR) system will make its "full debut" at the tournament.
This edition of the Asian Cup will feature 24 teams for the first time, with Qatar as the reigning champions. Japan and South Korea, both of which reached the World Cup last 16 in Qatar, are among the favorites.
Last month, the AFC announced its plans to launch an Asian women's Champions League next year.
Five Pakistani models to contest miss Universe title for the first time
Meanwhile, Five Pakistani female models are participating in the upcoming Miss Universe pageant for the first time in its history.
This represents a milestone for the country and highlights its presence on the global stage in the field of beauty competitions. Identity of Pakistani beauty pageants is being kept confidential because of security reasons.
The photo shoot in the Maldives and collaboration with Filipino designer Fern One add a touch of glamour and international appeal to the contestants.
Josh Ugen and the Yugen Group have secured the franchise rights for Miss Universe in Bahrain and Egypt. It demonstrates their commitment to expanding the reach of the competition and promoting beauty and talent from the region.
The partnership with the voting app Choisely is an innovative way to engage the audience. It will allow fans to actively participate in supporting their favorite contestants. The inclusion of fan votes in the judges' final evaluation adds an interactive element to the competition.
The controversy surrounding the number of finalists from Pakistan is not uncommon in beauty pageants. The selection and representation of contestants can be a subject of debate.
Such discussions often revolve around cultural and societal values, as well as the perception of the country on the international stage.