MELBOURNE: England shattered Pakistan's dream and won the ICC T20 World Cup 2022. Ben Stokes and Sam Curran starred as England edged Pakistan by five wickets to win the Twenty20 World Cup on Sunday.
England has become the sport's first dual white-ball champions, holding both the 50 and 20-over titles.
England restricted Pakistan to 137-8 in front of a partisan 80,462 fans at a heaving Melbourne Cricket Ground, with player-of-the-match Curran bagging 3-12 and Adil Rashid chipping with 2-22.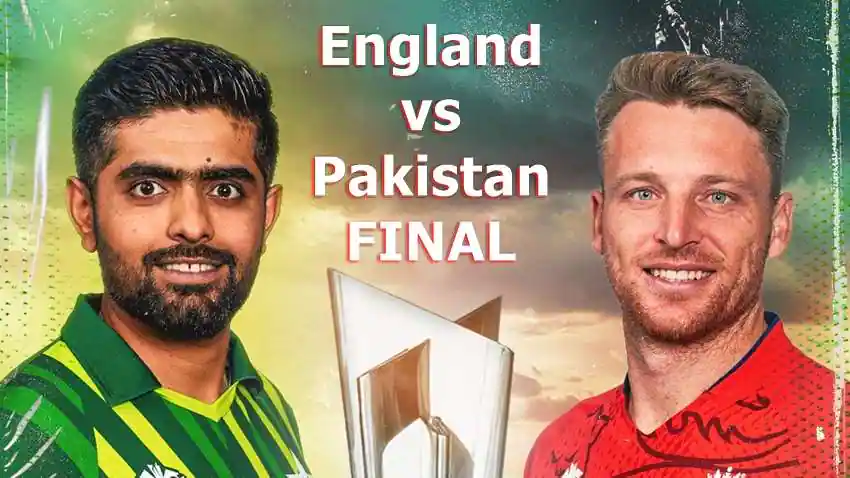 Disappointed Babar Azam cited Shaheen Afridi's game-time injury as a crucial turning point that cost Pakistan the T20 World Cup match.
When Shaheen Afridi walked off the field for the second time due to an injury sustained while catching Harry Brook in the deep, England needed 41 off 29 balls.
Shaheen still had two overs left after returning to the field in the 15th over, and Pakistan was counting on him to keep his 12 balls tight.
However, one ball into his third over, Shaheen pulled up again and had to walk off, throwing Pakistan's plans into disarray.
"Bowlers did well in the middle overs, but Shaheen's injury cost us," Babar said after the game.
"It could've been a different result [had Shaheen stayed on]. So disappointed."
Iftikhar Ahmed, an off-spinner, completed Shaheen's third over—the 16th of the innings—with two left-handers in the middle. He nevertheless gave up 13 runs off of five balls as England reduced the requirement to 28 runs from four overs.
When asked to pinpoint the aspect of the game that most negatively affected Pakistan, Babar emphasised that "the fight in the bowling was good."
He continued, "Shaheen being there might have changed things."
From that point on, Ben Stokes spearheaded England's comeback, scoring his first T20I fifty to lead England home to yet another championship.
Babar agreed that the early setback was unexpected when asked about Pakistan's tournament, which saw the team suffer two losses at the outset before making an incredible comeback to reach the final.
"We didn't anticipate dropping the first two. people and both of us. But as the team's captain, I'm proud of how we recovered and seize opportunities."
The middle order performed well, and individual performances contributed and appeared.
I'm happy as a captain, he concluded.