Shaheen Shah Afridi Voices Sorrow Over Pakistan's Unrest:
Fast bowler Shaheen Shah Afridi of the national cricket team expressed his sorrow over the unrest that followed the detention of former Prime Minister Imran Khan.
In a message shared on social media, Shaheen quoted the words of Prophet Muhammad (peace be upon him), who preached that believers should show love and care for one another since they are akin to a body.
"The whole body feels discomfort when any part of the body is in pain," he said.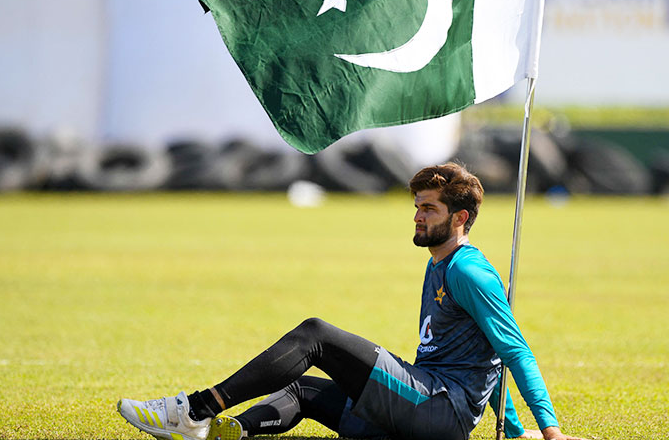 Afridi Voices Sorrow
Afridi emphasised that the reason for Pakistan's existence is that it exists, and he signed off by using the hashtag "Peace" and the nation's flag.
On Tuesday, paramilitary rangers arrested Mr. Khan in a corruption case from the Islamabad High Court, and his supporters' subsequent protests caused significant unrest throughout the country.
Shaheen Shah Afridi
The national cricket team's gifted fast bowler Shaheen Shah Afridi has attracted a lot of attention for his outstanding on-field performance.
He has a fantastic reputation among cricket enthusiasts thanks to his amazing velocity, swing, and accuracy.
Afridi has been outspoken about his thoughts and opinions, giving his viewpoints on a variety of social and political problems.
Moreover, He has promoted the advancement of society by spreading messages of love, harmony, and peace through his platform.
Afridi has been a role model for young cricketers thanks to his commitment to his sport and his country, and his contributions to the squad have been essential to their success.
Also, His passion for the game, combined with his positive attitude and commitment, makes him an asset to the national cricket team.
Also Read: Najam Sethi Gives Clear Message To ACC Regarding Asia Cup 2023