DUBAI/ISLAMABAD: Tennis star and wife of Pakistani cricketer, Sania Mirza, announced retirement after losing her final match in Dubai on Wednesday.
Carrying her 4-year son Izhan in her lap, she announced retirement from the international tennis game.
On Wednesday, the tennis star played the final match of her 20-year professional career. She lost the match by 6-4, 6-0 to Russian pair Liudmila Samsonova and Veronika Kudermetova at the Dubai Open tournament.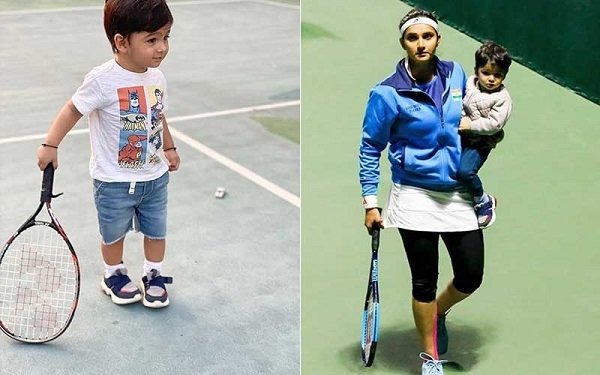 The six-time Grand Slam champion in doubles and mixed doubles, Sania Mirza's journey inspired countless youngsters to take up tennis.
"Every time that we see a glimmer of hope, we see either they go to college, and after college they never sort of come back to competing, or they're just not able to make that next jump," Mirza told reporters.
At present, the highest-ranked Indian tennis player in singles is 30-year-old Ankita Raina. She stands at 245 in the world. The other player in the top-300 is Karman Thandi at 265.
Apart from Sania Mirza, only two Indian women are in the top-200 in doubles in the tennis game.
"To see someone who is going to dominate at the highest level, I don't know if I see that in the immediate five to 10-year future. That's the honest truth," said Mirza..
Sania Mirza's retirement today emerged one of the top trends on Twitter platform. Scores of the social media users paid tributes to the tennis star.