A very sensation football final match between Argentina and France kept on swinging the results with each team doing a goal soon after the other one.
However, a joy with tears gripped millions of supporters of Messi on Sunday when his team lifted the FIFA cup 2022 trophy in Qatar.
Both the team played an outstanding match with unpredictable result of the final match.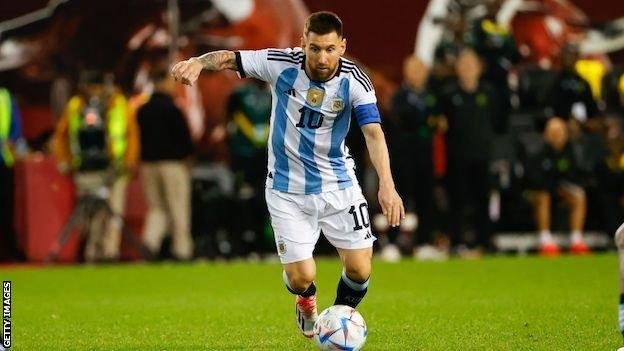 Nevertheless, penalties empowered Argentina to snatch the world cup from the defending champions _ France team.
On the day of final match, thousands of fans of Messi were seen carrying posters and sketches of football superstar Lionel Messi.
However, when Argentina's team fulfilled the dream of Messi, the fans celebrated in the stadium, outside the stadium in Qatar, in Argentina and many countries in the world.
Both the teams played the final match with extra-time of 15 minutes _ twice, but their match remained undecided with 3-3 goals, till the time Argentina snatched the cup from France by taking lead in penalties.
Argentinian players scored all the four goals in penalties _ without kicking the fifth penalty as France missed their two penalties, paving way for victory of Messi's team.