World's renowned footballer Cristiano Ronaldo scored four goals on Thursday to set a record of making 500 goals in his League career.
On Thursday he played for Al Nassr club and Ronaldo did all the four goals, including a hat-trick, in a 4-0 rout of Al Wehda in the Saudi league.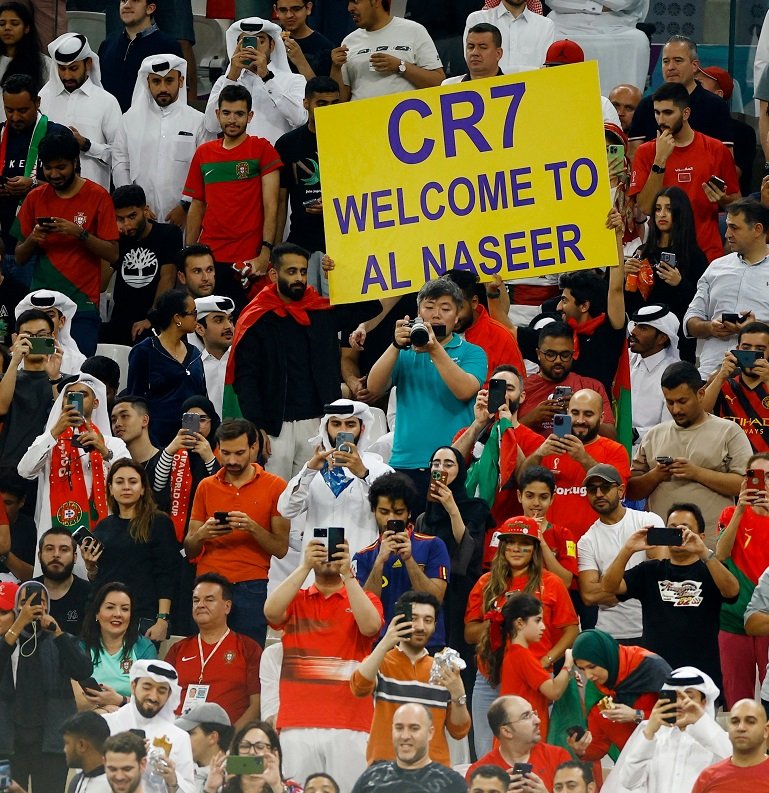 Ronaldo now has 503 goals scored for five different teams stretched across five leagues. Ronaldo hit three for Sporting Lisbon in his fledgling career, 103 for Manchester United, 311 for Real Madrid and 81 at Juventus.
Now Ronaldo has five goals for Al Nassr. He joined Saudi club after the World Cup following his bitter separation from United.
On Thursday, Ronaldo hit the 500 mark in the 21st minute with a left-footed strike. Interestingly, it was his 61st career hat-trick.
Ronaldo is banking on over 400 million euros for his surprise move to Al-Nassr club in Jeddah, Saudi Arabia.

The sum includes 200 million euros for supporting Saudi Arabia's joint bid to host the 2030 World Cup. In Saudi Arabia, Ronaldo has become a figurehead for the conservative KSA's ambition to lift its reputation through sports.