Pakistani all-rounder Shadab Khan married the daughter of national men's team head coach Saqlain Mushtaq in a private ceremony on Monday.
The well-known all-rounder made a momentous announcement on Twitter about starting a new chapter in his life.
Shadab Tweeted:
Alhamdulilah today was my Nikkah. It is a big day in my life and start of a new chapter. Please respect my choices and those of my wife and our families.
Prayers and love for all.
In an Instagram post, he wrote:
"I am becoming part of my mentor Saqi Bhai's [Saqlain Mushtaq's] family. When I started playing cricket, I wanted to keep my family life separate, my family has also opted to stay out of public light. My wife has asked for the same, she wants her life to remain private."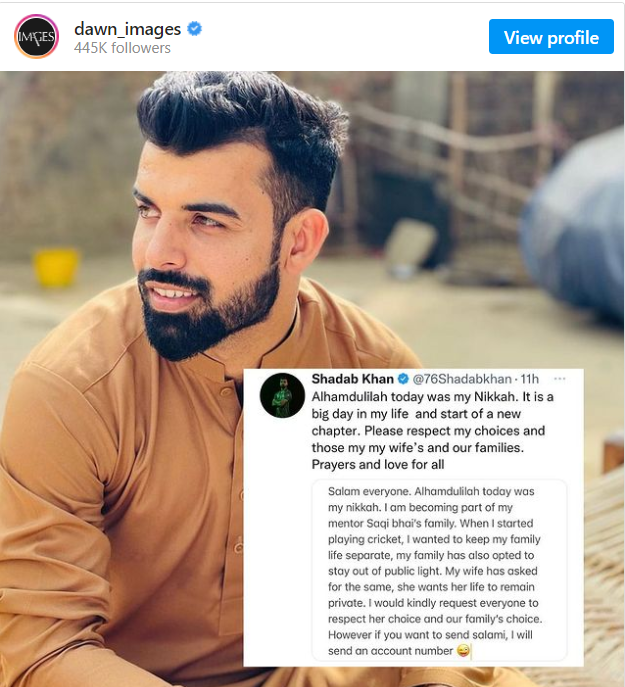 Erin Holland, who is hosting the Pakistan Super League (PSL), tennis star Sania Mirza, actresses Asad Siddiqui and Ushna Shah, and South African cricketer Tabraiz Shamsi all congratulated Khan on his Instagram post.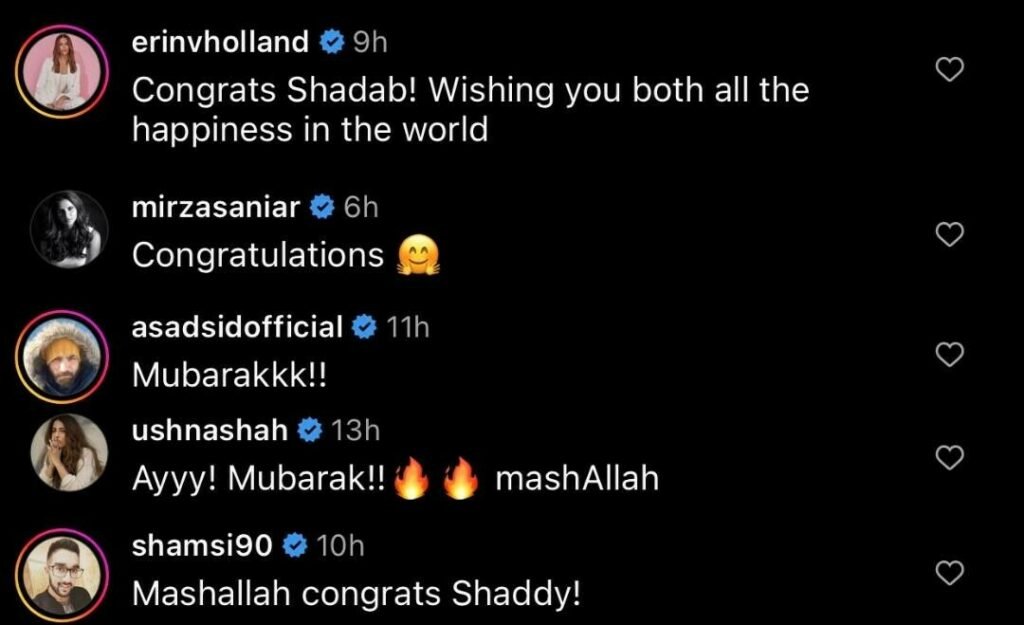 Cricketers also congratulated him on his Twitter:
The official Twitter account of Khan's Pakistan Super League team, Islamabad United, also congratulated him and encouraged him to treat the whole squad properly.
Following the marriages of Rauf, Masood, and now Khan, Afridi is set to marry Ansha, Shahid Afridi's second daughter, on February 3.