ISLAMABAD: Five individuals familiar with the matter have revealed that Tesla has integrated a series of innovations to achieve a technological breakthrough, potentially revolutionizing its electric vehicle (EV) manufacturing process. This development could play a pivotal role in Elon Musk's goal of reducing production costs by half.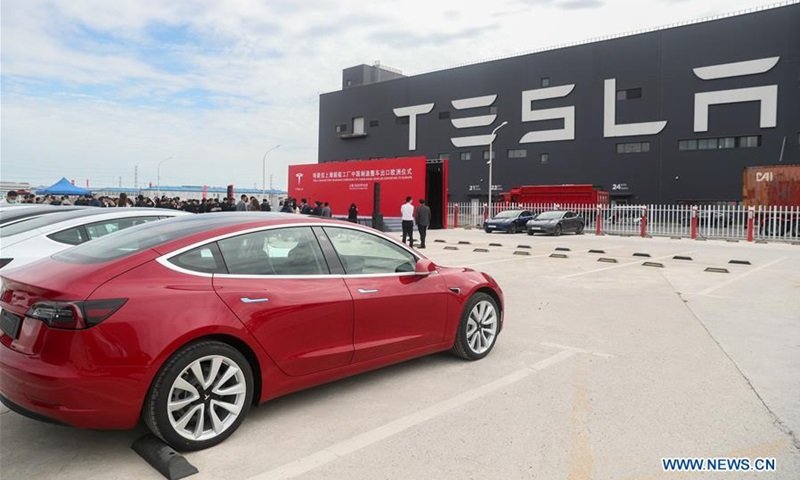 The company revolutionized the automotive industry by employing enormous presses with clamping pressures ranging from 6,000 to 9,000 tons to shape the front and rear structures of its Model Y in a process known as "gigacasting." This innovative approach significantly reduced production costs and left competitors scrambling to catch up.
In its quest to maintain its competitive edge, Tesla is nearing a breakthrough that would enable it to die-cast nearly the entire complex underbody of an electric vehicle (EV) as a single piece, as opposed to the approximately 400 parts typically found in conventional cars, according to five insiders.
This technological expertise forms the core of Tesla's "unboxed" manufacturing strategy, which CEO Elon Musk introduced in March. It's a crucial element of Musk's plan to produce tens of millions of more affordable EVs over the next decade while remaining profitable, the sources indicated.
Tesla's Game-Changing EV Manufacturing Techniques
While Tesla has revealed that its unboxed approach involves producing significant sub-assemblies of a car simultaneously and then assembling them, the exact specifications and composition of these modular blocks remain a subject of speculation.
President of US engineering firm Caresoft Global, Terry Woychowski, stated that if Tesla succeeds in gigacasting most of an EV's underbody, it would disrupt the traditional car design and manufacturing processes. He noted that castings, particularly large and complex ones, pose significant challenges.
According to two of the sources, Tesla's previously undisclosed design and manufacturing techniques would allow the company to develop a car from scratch in 18 to 24 months, a significantly shorter timeline than the three to four years typically required by most competitors.
The five individuals revealed that a single large frame, combining the front and rear sections with the central underbody housing the battery, could be utilized in Tesla's upcoming small EV, which is slated for launch with a $25,000 price tag by the middle of the decade.