JawaEye App Scandal: Thousands of Pakistanis Scammed, Estimated Losses Soar to Rs. 25 Billion
A phony company operating under the guise of an online 'investment app' named JawaEye scammed thousands of hard-working Pakistanis out of their money, with estimates suggesting that the total amount is around Rs. 25 billion.
The company, which claimed to be based in Indonesia, operated a Ponzi scheme and lured unsuspecting users with the promise of handsome profits.
The app required each customer to invest a minimum of Rs. 15,000 as a sign-up fee, and thousands of individuals from all over Pakistan used it, as per the passive sentence.
JawaEye App removed From Google play
Although the app has been removed from Google Play, it primarily functioned through a website, and it is likely that the Google Play version was utilized to establish customers' trust.
Upon examining the cached Google Play page of the app, it is evident that the app's description was questionable.
Users from 106 countries and regions worldwide utilized the app which supported multi-language subtitle services.
Additionally, it boasted a vast collection of long and short films, as described.
Moreover, the film industry had invested fully in it, and it was the most user-friendly and popular film and television platform available.
A cursory search on Youtube uncovered hundreds of videos with millions of views that promoted the app as a legitimate source of income.
Furthermore, dozens of Facebook groups used to entice people into signing up for the app.
The app operated on the classic Ponzi scheme model, requiring users to pay $50 (approximately Rs. 14,000 at the current exchange rate) as a sign-up fee, after which they would start earning from the app.
Individuals were persuaded to recruit others to sign up by offering them higher 'profits' during this period, while the returns were so minimal that it took several months for people to recover their investments.
In an April Youtube video, one user claimed that the app offered high returns with an investment of only $50. The video played a voice note that purported to show how individuals had earned thousands of dollars using the app. The app allegedly required a Binance account for deposits and withdrawals.
The app recently announced several policy changes and suspended profits, which alerted customers. However, by that point, it was too late, and the app became less responsive as worried customers searched for answers.
Google reviews for app
Recent Google reviews for the app reveal that customers only recently realized that they were being scammed, with many warning others not to invest in the app.
Also, The app's login portal displays a notice claiming that Jawa Eye has agreed to a 'listing plan' with the New York Stock Exchange.
However, this claim is clearly false.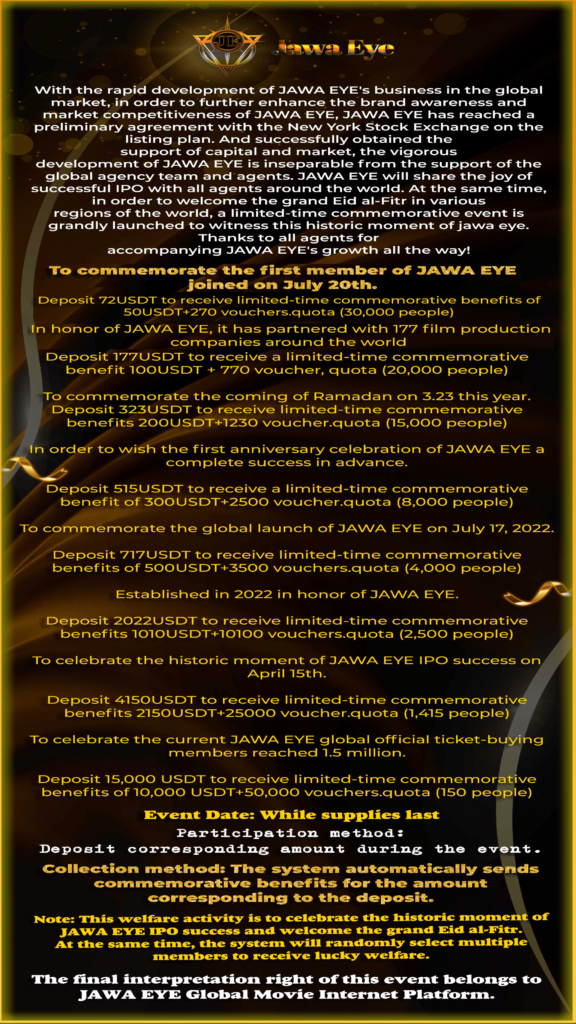 Also Read: EarPods With USB-C Said To Be In Mass Production Ahead Of IPhone 15 Launch