Instagram, a Meta-owned social network, has announced the launch of a new "Notes" feature that will allow Instagram users to share their thoughts using text and emojis.
Notes are described as short posts that can contain up to 60 characters, making them similar to tweets but with the ability to include fewer words.
The feature is described as short posts; you can publish up to 60 characters in a note, making it similar to but still shorter than a tweet.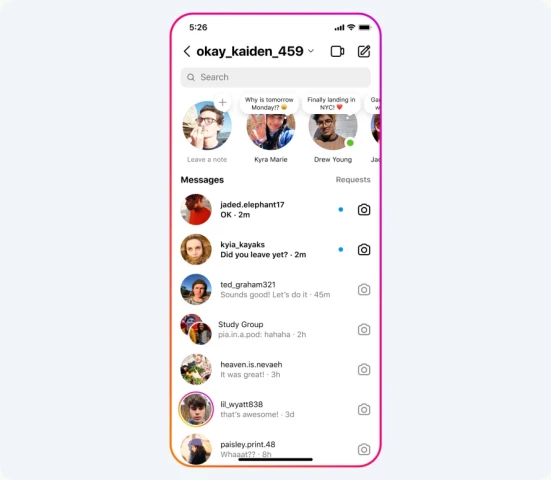 To send a message to a group of people, go to the top of your inbox and select "Followers" or "Close Friends," then type your message.
Your note will remain at the top of your inbox for the next 24 hours, and responses will appear in direct messages.
Instagram will soon roll out group profiles, which will let many users share content through a single, shared profile.
Additionally, Instagram is testing the addition of functionality similar to BeReal for Candid Stories.
Candid Stories are intended to be used to "share what you're doing right now" and are only visible to those who have shared their own Candid.
Instagram will notify users every day to post a candid photo Unless the setting is turned off.
While Candid Stories are in testing and will be made available to some users, Notes are starting to roll out today. Group Profiles are expected to be released soon.