Freelancers
ISLAMABAD: Dr. Umar Saif, the Caretaker Federal Minister for Information Technology and Telecommunications announced proactive measures for IT and freelancers.
The measures are aimed at attracting global investors to participate in the proposed venture capital initiative for startups.
Additionally, he disclosed plans to visit Saudi Arabia in the near future, coinciding with the government's ambitious endeavor to establish 5,000 collaborative e-working centers tailored for freelancers.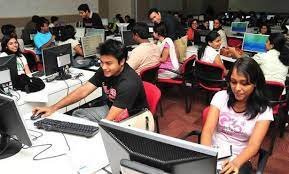 Dr. Umar Saif emphasized the provision of interest-free loans as a means to establish these joint E-Working Centers and support freelancers. It will generate millions of employment opportunities within the country.
The minister reported a constructive discussion with the Caretaker Finance Minister, Dr. Shamshad Akhtar. The discussion centered around a comprehensive 5-point agenda focused on the IT sector.
Notably, the detailed deliberations encompassed the issue of retaining dollars within the IT industry, with promising developments anticipated in this regard.
This strategic move not only intends to repatriate overseas IT accounts to Pakistan and restore investor confidence but also aims to expedite the influx of foreign currency into the nation.
Furthermore, Dr. Umar Saif highlighted the imperative need for the Pakistan Software Export Board (PSEB) to redefine its role. It is facilitating IT companies in acquiring international clients and establishing a strong Pakistani brand in the global market. He articulated these sentiments while chairing the 58th meeting of the PSEB.
Dr. Umar Saif emphasized Pakistan's distinctive advantages, such as its pool of skilled IT professionals and favorable time zone.
He also emphasized the critical importance of showcasing Pakistani IT/ITeS products effectively on the world stage. He called for collaborative efforts between PSEB and Pakistan's trade and commerce missions in global embassies to boost the exports of Pakistani IT companies.
The minister issued a directive to PSEB to expedite the training of 200,000 IT professionals. It aims to contributing an impressive $5 billion to the nation's IT export revenues.
The meeting also featured discussions on various aspects of the IT industry and explored strategies to increase investment within the country.