BMW showcases tech loaded Beamer prototype:
BMW showcases tech loaded Beamer prototype
LAS VEGAS: The latest brand to reveal a new project at CES 2023 is BMW. With its i Vision Dee concept.
Oliver Zipse, the BMW chief says that the idea is to use software to create "the ultimate companion" offering a personalized driving experience. The name Dee is an acronym for digital emotional experience.
The BMW prototype can change color and showcases digital features like projecting driving data across the inside of the windshield. Last year at the same show the color switch featured only from white to black and gray in between. But the body of the new car can change in a rainbow of colors, in one solid hue or in stripes or checks.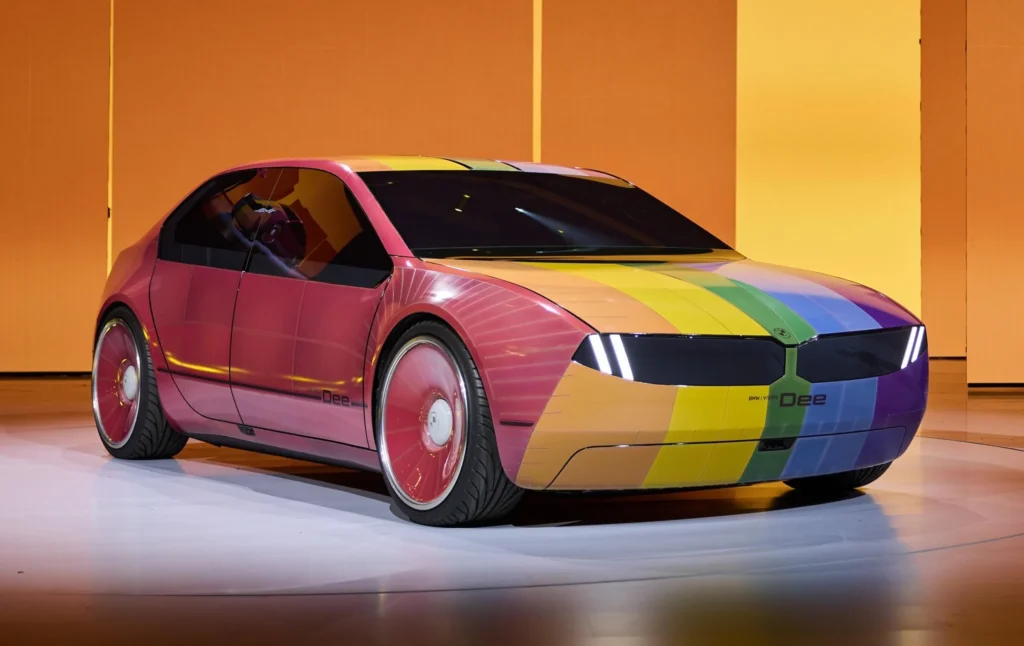 The new all-electric experimental show car hints at a future production sedan model based on the brand's forthcoming Neue Klasse platform technology, boasting some retro-themed BMW design cues with cutting-edge features, such as an evolution of BMW'S E-Ink Technology.
BMW has also raised the possibility of projecting augmented reality images on the windshield. It turs into a full-fledged screen with technology that mixes "real and virtual worlds." For example, having driving data such as speed or direction flash on the windshield is scheduled to be an option as of 2025.
Schwarzenegger present at the event joked about a prototype brimming with all this new technology. "I was a little concerned because in most of my movies the machine was the enemy. Now they are the allies," he said.