This app can access your banking information, delete it immediately:
This app can access your banking information, delete it immediately
According to a Fox News report, the "To Do: Day Manager" app has been discovered to steal private banking data.
Although the app is intended to help users organise their daily routines and appointments, it has also been discovered to have access to text messages and the ability to copy private financial data on smartphones.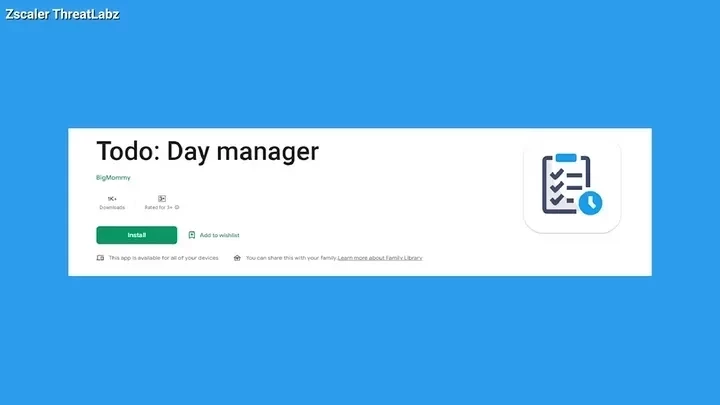 IT experts have warned that the app may also disable two-step verification codes for users who have them enabled.
When you download the app, it asks for access to specific phone data, and if granted, it takes control of the device and is difficult to remove without performing a factory reset.
Users who have downloaded the app should delete it immediately in order to protect their financial and personal data.
Because the report has not yet been independently verified, it is critical to proceed with caution.
Do your homework before downloading any apps, and be cautious about giving third parties access to your personal information.
Earlier, Facebook's parent company, Meta, which owns the popular messaging service WhatsApp, announced that it will stop supporting and updating 47 smartphone models on December 31.
Models affected include those made by well-known companies such as Apple, Samsung, Sony, and LG.
A warning message will be displayed before the app completely stops working for users with these older models.
To ensure that everyone who uses WhatsApp has the most recent update, which includes enhanced security and privacy features.
Older models will no longer receive support due to their antiquated operating systems, which are incompatible with the updated version of WhatsApp and upcoming updates.
WhatsApp, a popular messaging app that provides free, end-to-end encrypted messaging services, has billions of users worldwide.
In Addition, Certain smartphone models are no longer supported, which may be inconvenient for some users, but this decision is made to ensure that everyone who uses WhatsApp has access to the most recent and secure version of the app.
List
Apple iPhone 5
Apple iPhone 5c
Archos 53 Platinum
Grand S Flex ZTE
Grand X Quad V987 ZTE
HTC Desire 500
Huawei Ascend D
Huawei Ascend D1
Huawei Ascend D2
Huawei Ascend G740
Huawei Ascend Mate
Huawei Ascend P1
Quad XL
Lenovo A820
LG Enact
LG Lucid 2
LG Optimus 4X HD
LG Optimus F3
LG Optimus F3Q
LG Optimus F5
LG Optimus F6
LG Optimus F7
LG Optimus L2 II
LG Optimus L3 II
LG Optimus L3 II Dual
LG Optimus L4 II
LG Optimus L4 II Dual
LG Optimus L5
LG Optimus L5 Dual
LG Optimus L5 II
LG Optimus L7
LG Optimus L7 II
LG Optimus L7 II Dual
LG Optimus Nitro HD
Memo ZTE V956
Samsung Galaxy Ace 2
Samsung Galaxy Core
Samsung Galaxy S2
Samsung Galaxy S3 mini
Samsung Galaxy Trend II
Samsung Galaxy Trend Lite
Samsung Galaxy Xcover 2
Sony Xperia Arc S
Sony Xperia miro
Sony Xperia Neo L
Wiko Cink Five
Wiko Darknight ZT