Apple Park will be hosting 'Wonderlust' event, starting at 10PM
ISLAMABAD: Apple unveils the official launch date for the iPhone 15 series within the captivating event titled 'Wonderlust.' On September 12, the virtual curtains will ascend, bringing the excitement via online streaming.
Apple enthusiasts are eagerly preparing for an enthralling lineup, which includes the iPhone 15 series, Apple Watch Series 9, and the enigmatic Apple Watch Ultra 2. The veil of secrecy still conceals details about the upcoming products, heightening the excitement.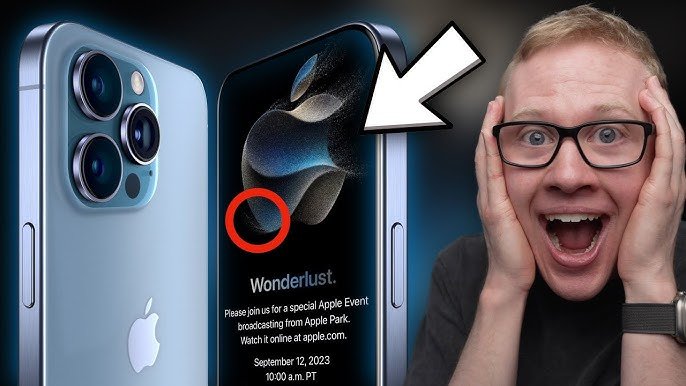 Circle September 12 on your calendars, as Apple Park becomes the stage for the 'Wonderlust' event, commencing at 10 AM PT (10.00 PM PKT). Tune in globally via apple.com and the Apple TV app to catch the live stream.
At the core of the spectacle lies the iPhone 15 series, which comprises variations like the standard iPhone 15, the more expansive iPhone 15 Plus, the sophisticated iPhone 15 Pro, and the luxurious iPhone 15 Pro Max. Rumors also provide glimpses of diverse color choices and a revolutionary transition to USB Type-C charging.
For smartwatch enthusiasts, the introduction of the Apple Watch Series 9 is set to be a treat, with options spanning various colors in aluminum and stainless-steel models.
Furthermore, the second-generation Apple Watch Ultra 2 adds an element of mystery, with murmurs about the inclusion of 3D printing technology.
As the event approaches, Apple maintains a sense of anticipation by withholding complete information, leading fans to speculate about the complete lineup.
Although specifics remain undisclosed, the confirmation of the iPhone 15 series unveiling, as stated by Apple analyst Mark Gurman, guarantees a tech spectacle.