On Tuesday, Apple CEO Tim Cook inaugurated the company's first retail store in India, emphasising the company's interest in the region as 300 fans gathered at the Mumbai location to take pictures with him.
People travelled from all across the country to see the opening ceremony, which featured local music and folk dancers, and some fans waited outside overnight to be among the first to enter the shop, despite the fact that Apple products are accessible online in India.
Apple Store Inauguration-Fans Reaction
Purav Mehta, a 30-year-old devotee, said that despite acquiring a brand-new iPod Touch from eBay, he waited impatiently for Tim Cook's signature.
He also postponed purchasing the recently introduced Apple Watch Ultra.
Many admirers wore T-shirts in the manner of Steve Jobs, and others even had their hair trimmed in the shape of an Apple logo.
One of the attendees even brought a model of the original Apple computer, which debuted in 1984.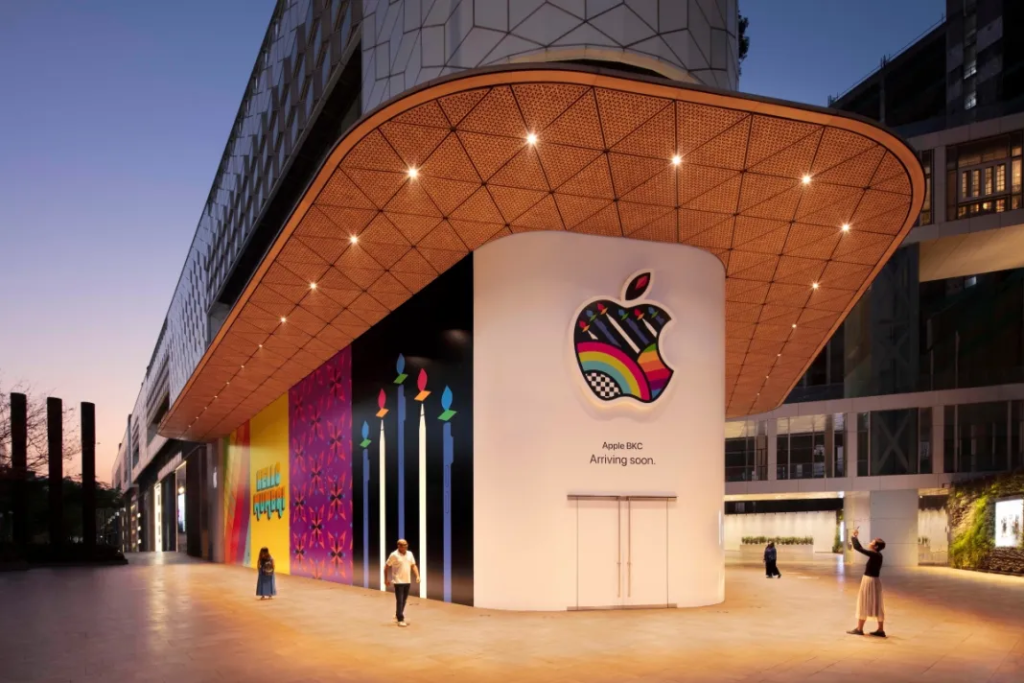 Aan Shah, a 23-year-old from Ahmedabad who flew to Mumbai for the inauguration, noted that the atmosphere in the store was unlike any other.
He went on to say that his enthusiasm for Apple had prompted him to attend shop openings as a young student in New York and Boston, where he met Tim Cook.
He went on to say that purchasing from an Apple shop was unlike any other store and that it was an exciting experience.
Apple has had challenges in opening physical retail locations in India, although its items are available through e-commerce platforms, and its online store will open in 2020.
The new store's inauguration corresponds with an increasing tendency among Indian customers to update their cellphones to more modern models with more capabilities, rather than inexpensive devices costing around $120.
Although Apple's pricey phones remain out of reach for many in India, where the firm has only a 3% market share, the new shop is anticipated to boost the business's presence in the nation.