Toshakhana case: Imran Khan challenges arrest warrants in IHC
ISLAMABAD: Former prime minister and PTI chief Imran Khan today challenged his non-bailable arrest warrants in Toshakhana case in the Islamabad High Court.
Khan's lawyer filed a plea in the court challenging arrest warrants.
Imran Khan approached the IHC a day after district and sessions judge in Islamabad Zafar Iqbal upheld arrest warrant on Monday. Judge Zafar Iqbal rejected Khan's plea, seeking suspension of arrest warrants.
Former PM and PTI chairman Imran Khan again did not appear in the district and sessions court in Islamabad today. Resultantly, judge Zafar Iqbal rejected the plea and upheld arrest warrants.
Earlier, Additional District and Sessions Judge issued non-bailable arrest warrants for former prime minister Imran Khan in Toshakhana reference case.
On Tuesday, Judge Zafar Iqbal issued non-bailable warrant at a time when Imran Khan was in the Islamabad High Court to appear in pre-arrest bail in this case.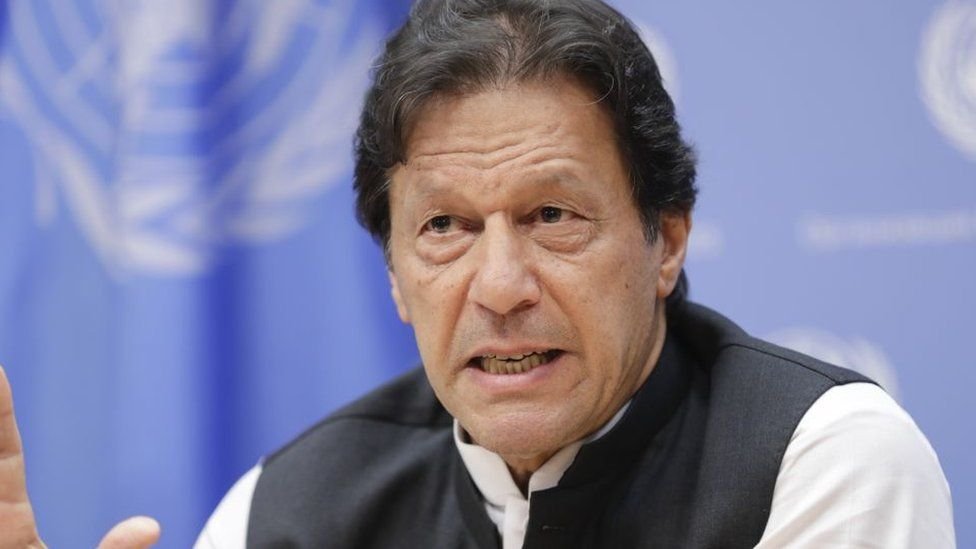 A file photo of former prime minister Imran Khan.
Earlier, the anti-terrorism court (ATC) and Banking Tribunal today granted pre-arrest bail to the former prime minister and PTI chairman Imran Khan in two different cases.
Imran Khan appeared in two cases (out of four) _ the prohibited funding case and the "attempted murder" case.
The ATC and Banking Tribunal approved the bail of Imran Khan when he appeared in the courts on Tuesday at Noon.
Earlier, scores of the PTI workers escorting former Prime Minister Imran Khan broke the main entrance gate, CCTV cameras of the Judicial Complex in Islamabad.
The PTI supporters also created a law and order situation at the complex during the appearance of PTI chairman in the court on Tuesday.
Meanwhile, Islamabad police have registered a new case against PTI leaders, including Imran Khan, Fawad Chaudhry, for attacking the Judicial Complex in Islamabad.