Setting aside arrest warrants, PTI chief announces a big rally in Lahore on Sunday
LAHORE/ISLAMABAD: Setting aside arrest warrants and police raiders, the PTI chairman announced organizing a big rally at Minar-e-Pakistan in Lahore.
The aim of the rally is to mobilize the masses for the upcoming elections in Punjab. PTI chairman made this announcement at Data Darbar in Lahore on Monday night while concluding today's rally.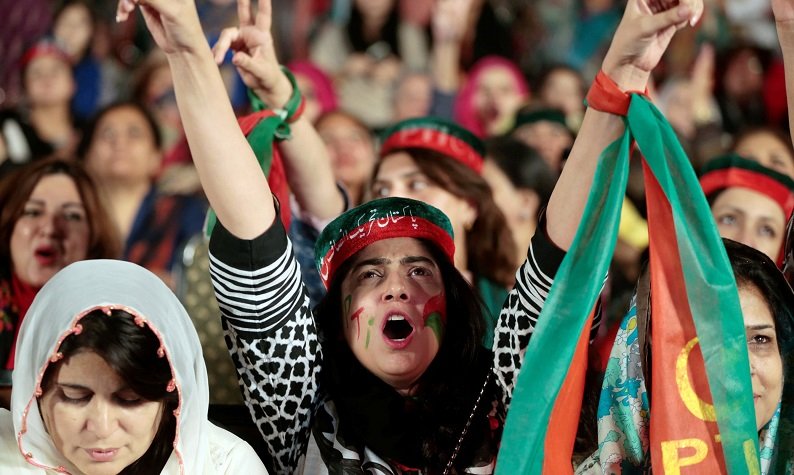 When Khan was leading a rally in Lahore on Monday, another police team from Islamabad rushed to Lahore by helicopter to arrest Imran Khan. Media reports claim that Imran Khan can be arrested in the next 48 hours.
Khan said at the shrine of Data Darbar that everyone will have to struggle together.
"The entire nation will have to struggle together," Khan said.
Khan claimed the Toshakhana case against him has been 'exposed', and the facts have come to light.
On Monday, a local court in Islamabad upheld the arrest warrants for Imran Khan for not appearing in the Toshakhana reference case.
Meanwhile, another local court issued non-bailable warrants for the PTI chairman for not appearing in court in a case pertaining to threats to judge Zeba Chaudhary.
On March 13, Khan was supposed to appear in a local court in the Toshakhana case. But Khan preferred to lead a public rally in Lahore instead of appearing in the court.
The court summoned him to indict him in the Toshakhana corruption case. The Election Commission of Pakistan referred this case to a local court in Islamabad to initiate criminal proceedings against Imran Khan.
Meanwhile,
On Monday, a district and sessions court in Islamabad issued a non-bailable arrest warrant for Imran Khan for not appearing in court for threatening a female judge.
Civil Judge Rana Mujahid Rahim issued the three-page verdict and ordered the police to produce Khan before it by March 29.
The court dismissed Khan's petition seeking exemption from attending the hearing in person and filing a plea for joining the court proceedings virtually.