ISLAMABAD: Islamabad police registered a sedition case against PTI's leader Shandana Gulzar Khan over her controversial reflections on a television talk show.
On January 31, a woman police station in Islamabad registered the FIR on behalf of Islamabad Magistrate Abdul Hadi.
The former PTI MNA was charged under Pakistan Penal Code sections 505 (statement conducing to public mischief), 153- A( creation of hostility between groups), and 124- A( sedition).
Sections 124-A and 153-A are non-bailable charges; although section 505 of the PPC allows for bail.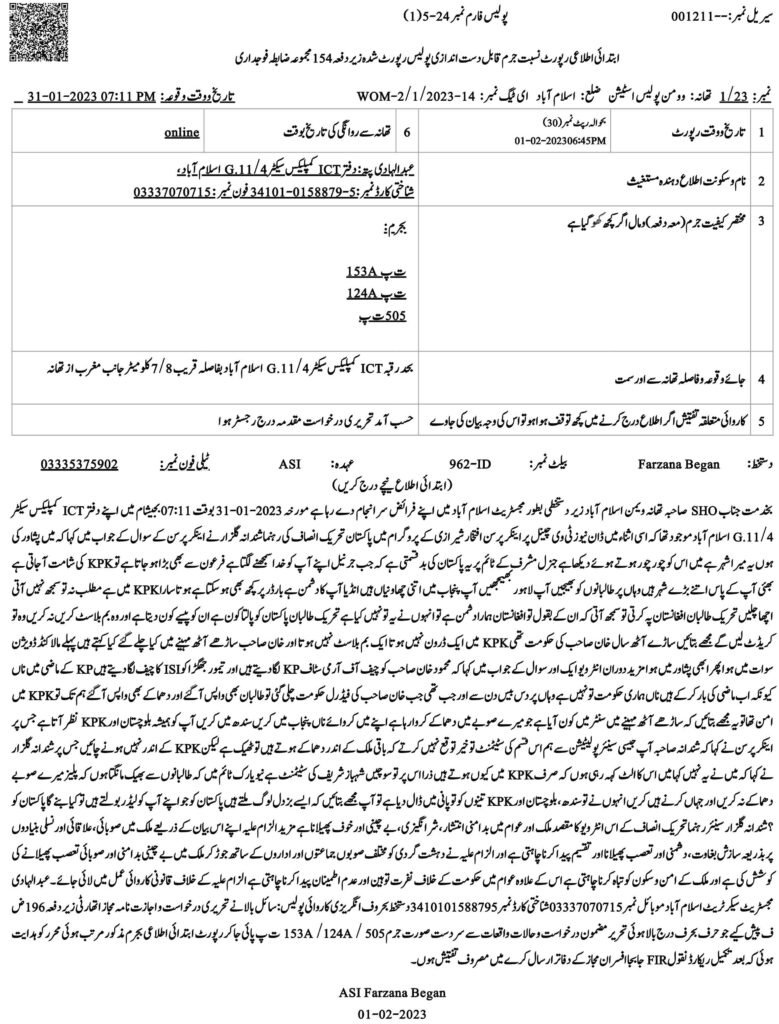 Shandana Gulzar Khan is the third PTI leader to be charged with sedition. Azam Swati and Fawad Chaudhry; both former federal ministers are out on bail at the moment.
The PTI's leader making serious allegations and provoking violence via her comments on a TV channel, as complainant claimed in the FIR.
"Peshawar is my city, I have seen its devastation during General Musharraf's reign. It is unfortunate for Pakistan that when generals consider themselves god, Khyber Pakhtunkhwa becomes the target of terror attacks," according to the police complaint.
According to the FIR, the PTI leader indicated that terrorism operating in KP is on purpose. Moreover, the PTI leader attempted to create discord and provoke violence in the country by her remarks.