Sanaullah urges CJP to take notice of Elahi's alleged audio leak:
Sanaullah urges CJP to take notice of Elahi's alleged audio leak
On Thursday:
Interior Minister Rana Sanaullah demanded that a recently leaked audio reportedly featuring former Punjab Chief Minister Parvez Elahi be forensically examined.
In the leaked audio:
Elahi, a close assistant to Pakistan Tehreek-e-Insaf (PTI) Chairman Imran Khan, is allegedly heard discussing managing courts.
While speaking at a press conference in Islamabad:
The security czar advised Chief Justice of Pakistan (CJP) Umar Ata Bandial to pay attention to the audio leak.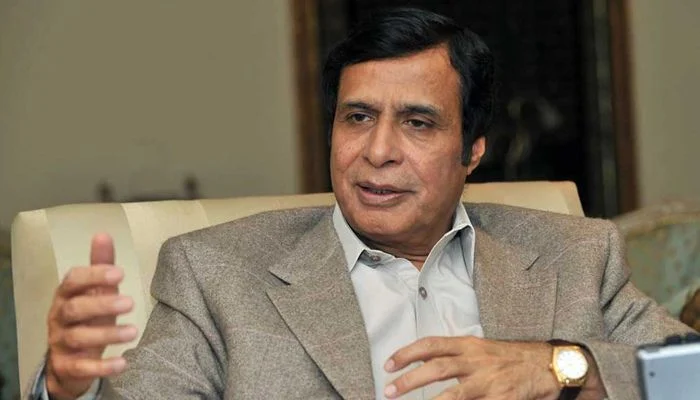 He also asked the chief judge to charge the culprits.
He added:
"If the former Punjab CM is found guilty after the forensic, then the matter should be presented before the judicial committee."
According to Sanaullah:
Elahi, the leader of the Pakistan Muslim League-Quaid (PML-Q), will be arrested after a forensic examination of the audio Leak.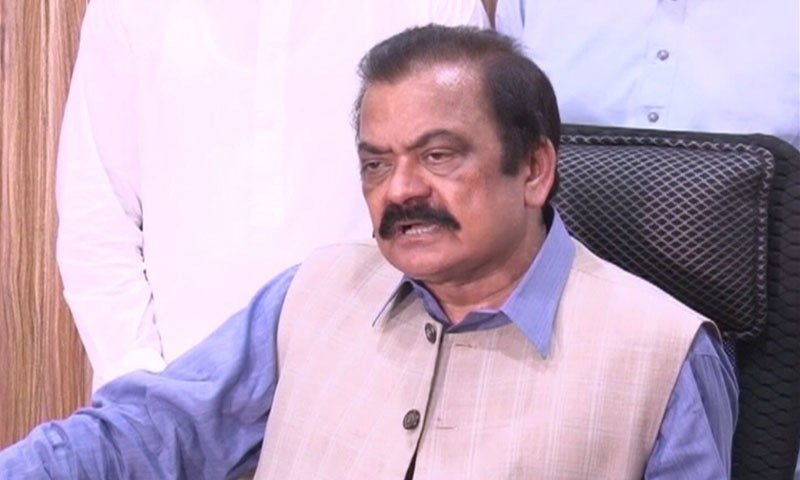 "Prima facie, Parvez Elahi should be arrested after the registration of a case."
He went on to say that the FIA had also been directed to approach the Ministry of Law and Justice.
The federal minister stated:
Despite past audio leaks of similar meetings, no action had been taken.
As a result, the former chief executive of Punjab "fearlessly [tried] to influence" the nation's supreme court.
Sanaullah also broadcast an altered audio clip from a leaked recording in which the PML-Q leader is allegedly discussing Supreme Court matters.
The security czar mentioned the audio leaks and stated that he filtered the audio samples because he didn't want the identity of the superior court judge to be revealed before the forensic inquiry.
"How courageously he [Elahi] was managing the country's top court. I will request the chief justice to take notice of this."
The minister chastised the PTI leader at the time for failing to appear for the hearing despite court orders.
He Added:
"It is obligatory for everyone to show respect and dignity for the courts, but Imran, despite repeated summons, is not appearing before the court and violating the law."
He also urged the chief justice to take notice of the former prime minister's comments, which he claimed made fun of the judiciary.
The interior minister responded to a query by stating that he will review the situation with the government to quickly arrest the PTI leader.
Read More: Parvez Elahi's Ex-Principal Secretary Arrested From Matiari, Sindh