LAHORE/ISLAMABAD: Chief Minister Punjab Chaudhry Parvez Elahi once again cautioned former prime minister and PTI chief Imran Khan not to issue irresponsible statements against military leaders.
Punjab chief minister has urged Imran Khan and other PTI leaders to behave sensibly and not to criticise the establishment.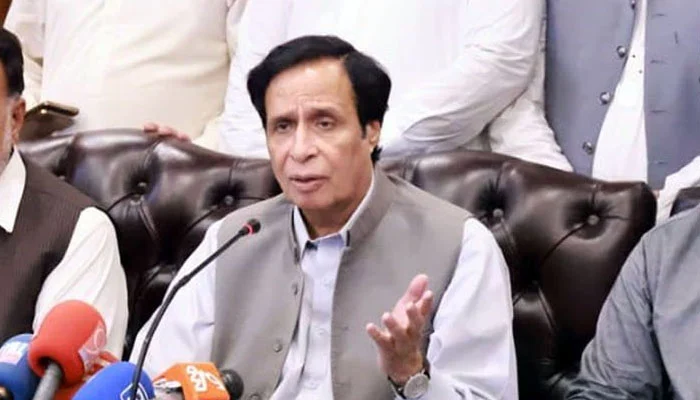 Chief minister Punjab stated this in his conversation with media persons in Gujranwala on Thursday.
Pervez Elahi said that Wazirabad attack had rung alarm bells, and leadership needs to demonstrate a responsible behavior when issuing political statements.
Those who were planners and responsible for the Wazirabad attack on Imran Khan must be held accountable.
Punjab chief minister became irritant when he was questioned about a no-trust move against him. He said that why were people so anxious about this topic.
"I have to take the vote, let me worry about it," he added.
Chief minister also said that the Punjab Governor has issued an unconstitutional order to de-notify him and the Lahore High Court has turned down that order.
"If we accept the governor's order, it means we are accepting our mistakes," he said.
Chaudhary Pervez Elahi vowed to turn Punjab into a welfare state to serve the people of the province.
"We are taking good steps to serve the people, and we will achieve success," he asserted.