ISLAMABAD: PTI leaders today demanded of the coalition government to announce general elections as NA Speaker accepted resignations of 35 more PTI MNAs on Friday.
On Friday, Speaker of the National Assembly accepted the resignations of 35 more PTI MNAs with the aim to foil Imran Khan's bid to test Prime Minster Shehbaz Sharif through a vote of confidence.
NA Speaker accepted resignations of a total of 70 MNAs this week. Except one MNA Sheikh Rashid, all the other lawmakers belong to the PTI.
Raja Pervez Ashraf made this surgical strike a few days after Imran Khan announced to return to the National Assembly and to test strength of PM Shehbaz Sharif through no-trust move.
Several PTI leaders, speaking outside the Parliament House, demanded early polls in the country. 
The PTI leaders strongly condemned NA Speaker's decision of accepting PTI MNAs resignations when they decided to sit in the Parliament.
Last week NA Speaker accepted resignations of 34 PTI MNAs and one resignation of Sheikh Rashid, chief of Awami Muslim League.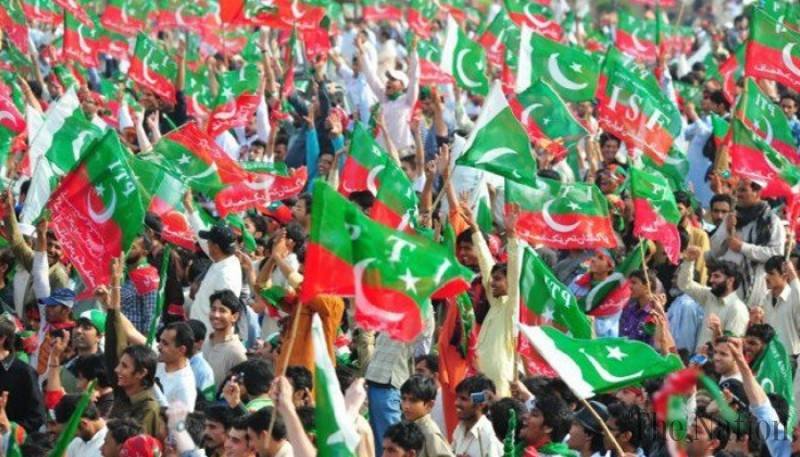 As the NA Speaker accepted resignations of another 35 MNAs of PTI, total number of resignations, so far, has increased to 80 _ 79 PTI MNAs and one Awami Muslim League MNA.
Resignations of Maleeka Ali Bokhari, Andaleeb Abbas, Makhdoom Khusro Bakhtiar, Syed Fakhr Imam and others have been accepted.
Now, after the acceptance of 80 resignations since July, the strength of PTI MNAs in the assembly has shrunk to 73 including the dissidents.
About 131 MNAs belonging to the PTI tendered their resignations en masse after Imran Khan's government was ousted through a no-confidence motion in April last year.
NA speaker on July 28, 2022 accepted the resignations of only 11 PTI lawmakers while he accepted 34 more resignations on January 17. Below are the names of PTI MNAs, who are no more MNAs.
1. Dr. Haider Ali Khan NA-2
2. Mr. Saleem Rehman NA-3
3
Sahibzada Sibghatullah
NA-5
4
Mr. Mehboob Shah NA-6
NA-6
5
Mr. Muhammad Bashir Khan
NA-7
6
Mr. Junaid Akbar
NA-8
7
Mr. Sher Akbar Khan
NA-9
8
Mr. Ali Khan Jadoon
NA-16
9
Engr Usman Khan Tarakai
NA-19
10
Mr. Mujahid Ali
NA-20
11
Mr. Arbab Amir Ayub
NA-28
12
Mr. Sher Ali Arbab
NA-30
13
Mr. Shahid Ahmed
NA-34
14
Mr. Gul Dad Khan
NA-40
15
Mr. Sajid Khan
NA-42
16
Mr. Mohammad Iqbal Khan
NA-44
17
Mr. Aamer Mehmood Kiani
NA-61
18
Syed Faiz Ul Hassan
NA-70
19
Ch. Shoukat Ali Bhab
NA-87
20
Mr. Umar Aslam Khan
NA-93
21
Mr. Amjad Ali Khan
NA-96
22
Mr. Khurram Shahzad
NA-107
23
Mr Faizullah
NA-109
24
Malik Karamat Ali Khokhar
NA-135
25
Syed Fakhar Imam
NA-150
26
Mr. Zahoor Hussain Qureshi
NA-152
27
Mr. Ibraheem Khan
NA-158
28
Mr. Tahir Iqbal
NA-164
29
Mr. Aurangzeb Khan Khichi
NA-165
30
Makhdoom Khusro BakhBar
NA-177
31
Mr. Abdul Majeed Khan
NA-187
32
Ms.Andaleeb Abbas
RS-Women
33
Ms. Asma Qadeer
RS-Women
34
Ms. Maleeka Ali Bokhari
RS-Women
35
Ms.Munawara Bibi Baloch
RS-Women