PTI gets conditional permission to hold its rally in Lahore today
LAHORE/ISLAMABAD: Local administration allowed PTI to hold its rally in Lahore with the condition that no one would violate law and order.
On Sunday, PTI leaders held a meeting with the local administration and submit an affidavit after discussion to hold a peaceful rally on Monday (March 13).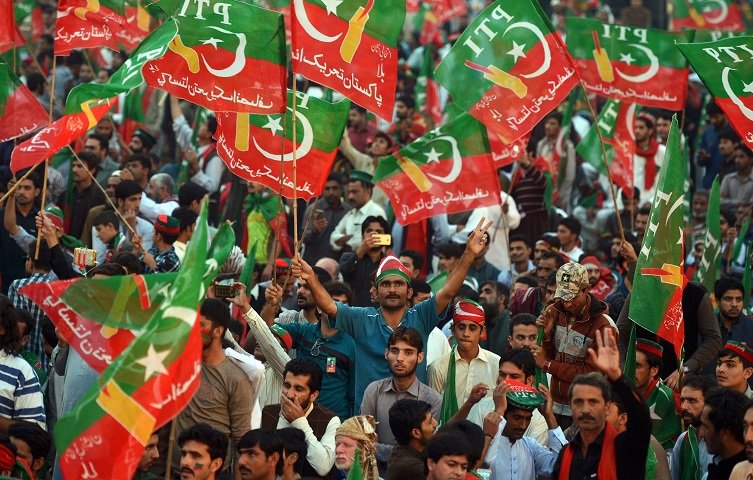 According to sources, Punjab chief minister facilitated the meeting to enable the local administration and PTI to evolve a mechanism for holding a peaceful rally today.
Earlier, PTI chairman Imran Khan cancelled Sunday's rally after the caretaker government refused to lift section 144 in the city.
On Sunday, PTI planned a rally in connection with the upcoming elections of the Punjab Assembly on April 30th.
The local administration, nonetheless, slapped section 144, leaving PTI with no other option but to cancel its rally.
PTI chairman said on Twitter that the imposition of Section 144 in Lahore was and meant to sabotage PTI election campaign.
Khan said, "Only Zaman Park has been surrounded by containers & heavy police contingent. Like 8 March, Punjab CM & police want to provoke clashes to file sham FIRs against PTI leadership."
Earlier, PTI chairman postponed the rally after clashes between police and his party workers. A PTI worker Ali Bilal alias Zille-Shah lost his life in the rally.
PTI blamed police for his killing while Caretaker chief minister of Punjab Syed Mohsin Naqvi said that Ali Bilal died in a car accident.