PTI challenges Section 144 in Lahore High Court
LAHORE/ISLAMABAD: PTI challenged the imposition of section 144 in Lahore by the provincial caretaker government. PTI claimed that section 144 forced the party to cancel its rally in the city on Sunday.
A senior PTI leader Hammad Azhar, filed the petition in the Lahore High Court. According to the petition, the imposition of Section 144 was illegal and that the caretaker government violated the law.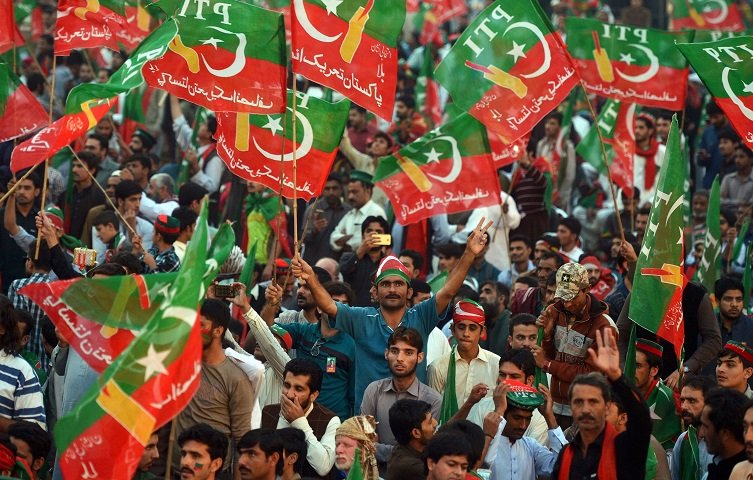 On Sunday, the Pakistan Tehrik-e-Insaf planned a rally in Lahore. The party, nevertheless, could not organize rally due to the imposition of section 144.
In the petition, the PTI alleged that section 144 was discriminatory just to stop the PTI rally. The petitioner said that Maryam Nawaz was holding rallies frequently.
Hammad Azhar maintained that the imposition of Section 144 was in violation of the fundamental rights of the party and its workers. It deprived them of their right to hold public gatherings and express their views, he added.
He, therefore, urged the LHC to declared Section 144 null and void.
PTI leaders also accused the caretaker Punjab government of biased attitude towards their party.
Earlier, PTI chairman Imran Khan cancelled Sunday's rally after the caretaker government refused to lift section 144 in the city.
On Sunday, PTI planned a rally in connection with the upcoming elections of the Punjab Assembly on April 30th.
The local administration, nonetheless, slapped section 144, leaving PTI with no other option but to cancel its rally.
PTI chairman said on Twitter that the imposition of Section 144 in Lahore was and meant to sabotage PTI election campaign.
Khan said, "Only Zaman Park has been surrounded by containers & heavy police contingent. Like 8 March, Punjab CM & police want to provoke clashes to file sham FIRs against PTI leadership."