PTI appoints Pervez Elahi as President of the party
ISLAMABAD: Pakistan Tehrik-e-Insaf today appointed Chaudhary Pervez Elahi as President of the party.
Elahi, who belonged to the PM-Q, quit his party and joined PTI last month along with 10 former MPAs of PML-Q.
PTI chairman Imran Khan appointed Chaudhry Pervez Elahi as President of the party with effect from March 7, 2023, according to a notification.
When PTI was in opposition before 2018, many a times Imran Khan called Pervez Elahi as the biggest Dakoo (dacoit) in his public rallies, but Khan's that problem is over now.
PTI said that after the regime change, Chaudhry Pervez Elahi stood firmly with Imran Khan and PTI. Consequently, Elahi has been given the coveted post of President of the PTI.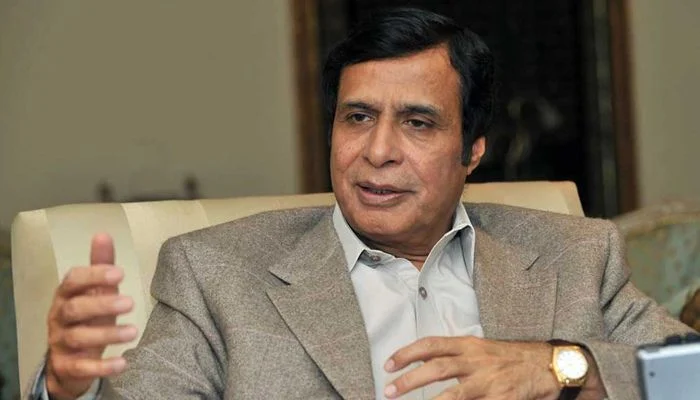 Senior vice president of PTI Fawad Chaudhary presented the notification of the party to Pervez Elahi pertaining to his appointment as President of Pakistan Tehrik-e-Insaf.
Fawad Chaudhary also congratulated Pervez Elahi, on behalf of the party, for getting the top slot in the party. PTI's vice-president hoped that Elahi will uphold the image of the party and strive to improve it further.
It is worth noting that Chaudhary Pervez Elahi has dissolved the Punjab Assembly as per the desire of PTI chairman Imran Khan though many MPAs were opposing this idea.
When PML-Q leader Chaudhary Pervez Elahi joined Pakistan Tehrik-e-Insaf last month, the PTI chairman promised to appoint his President of the party. Today Imran Khan fulfilled the promise and notified the appointment of Pervez Elahi.
More to follow…………………..