Political Shift
Former leader of the opposition in the National Assembly (NA), Raja Riaz, joined Pakistan Muslim League-Nawaz (PML-N) after a meeting with the party's supremo Nawaz Sharif in London.
Before the meeting, Riaz hinted at contesting the upcoming general elections from Faisalabad, stating that the decision would be discussed with the PML-N leadership.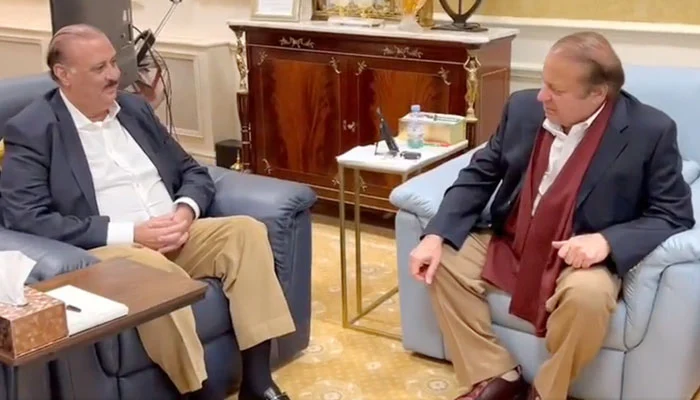 He emphasized the PML-N's significant vote bank in Pakistan, emphasizing that people believed the party played a crucial role in the country's formation. Riaz also mentioned that Nawaz Sharif would receive a grand welcome upon his return.
Nawaz Sharif, who has been in self-imposed exile in London since November 2019 due to health reasons, was disqualified by the Supreme Court in 2017 for not declaring a receivable salary.
On September 12, former prime minister Shehbaz Sharif announced Nawaz Sharif's planned return to Pakistan on October 21. Raja Riaz's decision to join PML-N adds to the party's ranks.
During the meeting, Riaz expressed his confidence in Nawaz's leadership and officially joined the PML-N in the presence of former prime minister Shehbaz, ex-finance minister Ishaq Dar, and other leaders.
In the 2018 general election, Riaz secured an MNA seat on the Pakistan Tehreek-e-Insaf (PTI) ticket but the party expelled him for breaching party discipline.
He played a significant role in the no-confidence vote against Prime Minister Imran Khan, which passed with a majority of 174 votes.
PTI formally expelled Riaz in August 2023. Notably, Riaz had been a loyal member of the Pakistan Peoples Party (PPP) for 35 years before switching to PTI in May 2016.