LAHORE: Lahore police presented PTI leader Fawad Khan in a court at Cantt Katchery to obtain his transition remand to shift him to Islamabad.
Islamabad police have registered an FIR against Fawad Chaudhry on Tuesday night and Lahore police arrested PTI leader early Wednesday morning after he publicly threatened the ECP members with dire consequences and lambasted the government for planning to arrest Imran Khan.
When Fawad was presented in the court, he said that he was not aware about the nature of the case against him.
Police have registered a case against Fawad Chaudhary late last night at the Kohsar police station in Islamabad.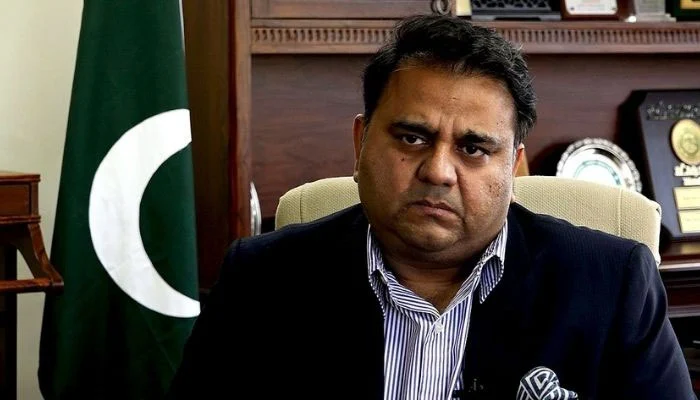 Secretary of the Election Commission Umar Hameed lodged the FIR against Fawad Chaudhry for using threatening the ECP and its members.
According to FIR, Fawad warned the Election Commission, its members and their families in his speech outside Imran Khan's residence in Lahore,, according to the FIR.
The FIR states that Chaudhary said that the status of the election commission was reduced to that of a 'Munshi.'
Meanwhile, several PTI workers have gathered outside Zaman Park residence of Imran Khan fearing his arrest after Fawad Chaudhary.
Fawad said that those who become part of the caretaker government will be pursued until they are punished. He had said that the people sitting in the government would be pursued to their houses.
Fawad's arrest comes amid the nightlong turnout of PTI workers who rushed to party chairman Imran Khan's residence to ensure his security.
"The imported government has gone berserk," Habib said in a tweet. The PTI leader also posted videos on social media of police whisking away Fawad.