PML-N leaders ask ECP to take action against PTI leaders, ex-CJP Saqib, and others for selling tickets
ISLAMABAD: Two leaders of PML-N have filed a complaint with the Election Commission of Pakistan seeking action against PTI chairman Imran Khan, former chief justice Saqib Nisar, and other PTI leaders for selling party tickets for elections.
PML-N leaders Malik Ahmed Khan and Atta Tarar said that these people have violated the code of conduct of the Commission.
The development surfaced a couple of days after the leaked audio of Najam Saqib, son of Saqib Nisar, who can be heard talking to two other people and asking for taking not less than "120" in exchange for a ticket.
As per the complaint, Imran Khan and other members of the Pakistan Tehreek-e-Insaf (PTI) were involved in the sale of tickets for the Punjab Assembly elections. The complainant alleged that the accused had violated the code of conduct of the electoral body.
Imran Khan Niazi, Saqib Nisar, Najam Saqib, Abuzar Chaudhary, Mian Uzair, Ejaz Ahmad Chaudhary, and Asad Umar have been mentioned in the complaint.
The complainants are seeking the intervention of the ECP against what they describe as "the blatant and outright violations of the law and the Constitution".
"Under Article 63 of the Constitution of Pakistan, 1973, imposes the disqualification of members from the Majlis-e-Shoora (Parliament), or from contesting to be a member of the Majlis-e-Shoora, if one is found involved in corruption, bribery, and moral turpitude. The Accused blatantly committed acts of great moral turpitude, which involves both bribery and corruption," it stated.
The complainant urged the ECP to disqualify them from contesting elections as candidates based on these grounds.
NA Speaker forms committee to probe sale of PTI tickets
Speaker of the National Assembly Speaker Raja Pervaiz Ashraf constituted a 10-member committee led by Aslam Bhootani to probe the leaked audio of Najam Saqib, son of former chief justice Saqib Nisar.
In this leaked audio, Najam Saqib is demanding money from two candidates who were awarded PTI tickets with his father's influence.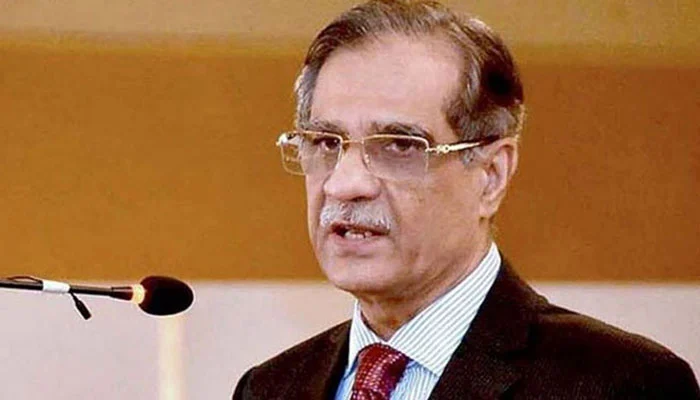 In the audio that surfaced last week, Najam Saqib demanded a "reward" not less than 'one and 20' (perhaps 12 million rupees) for getting a "job done for a PTI candidate".
In the audio involving Najam Saqib and PTI ticket hopeful Abuzar Chaddhar, Najam can be heard saying to the person on the other end that his father had worked very hard to get the job done. The caller on the other side (Chaddhar), can be heard saying he would meet Saqib Nisar, embrace him, and thank him for this favor.
Meanwhile, in a conversation with another person (Mian Uzair), Najam is asking for "not only delivery of the goods, don't take less than 120".
PTI gave a ticket to Abuzar Chaddhar in the second phase when party Chairman Imran Khan changed his earlier decision for 22 seats.
According to a circular of the National Assembly, a 10-member committee has been constituted to probe this matter. MNA Muhammad Aslam Bhootani will be the chairman of the panel. Other members of the panel are Shahida Akhtar Ali, Muhammad Abu Bakr, Muhammad Barjees Tahir, Sheikh Rohale Asghar, Syed Hussain Tariq, Naz Baloch, Khalid Hussain Magsi, Wajiha Qamar and Muhammad Afzal Khan Dhandla.
"The committee shall conduct a thorough investigation and inquiry of the said audio leaks and present a comprehensive report in NA. The committee shall be assisted by any investigative agency," the NA circular added.
Former CJP's son making money by selling PTI tickets, claims Maryam Nawaz
Earlier, Chief Organizer of PML-N and senior vice-president Maryam Nawaz said that Najam Saqib, son of former chief justice Saqib Nisar, is selling tickets for elections to make money.
Maryam said this while responding to the purported audio leak of Najam Saqib last week.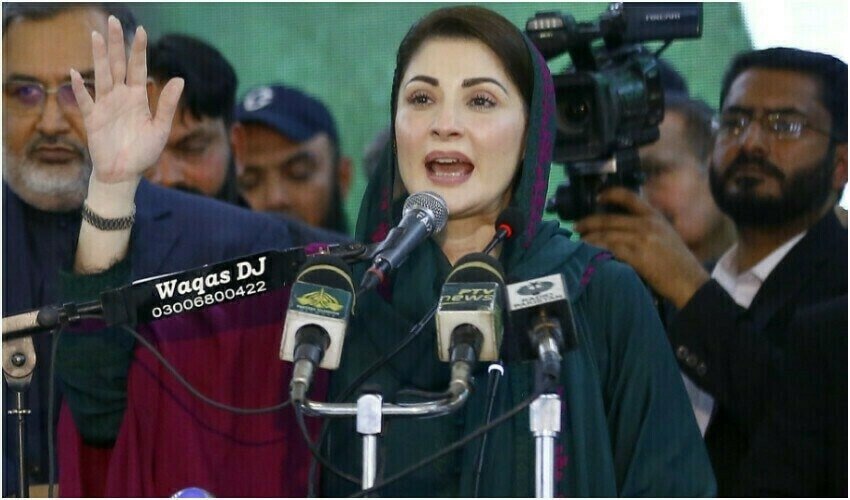 She said, "son of a thief turned out to be a thief" as former chief justice of Pakistan Saqib Nisar's son is taking money in exchange for the Pakistan Tehreek-e-Insaf tickets.
PML-N leader Maryam Nawaz said, "Saqib Nisar, tell me how much money did you take in exchange for the Panama case?"
She stated this while addressing PML-N workers in Model Town, Lahore, on Monday.