ISLAMABAD: A veteran PML-N leader and former premier Shahid Khaqan Abbasi denounced the political revenge against Senator Shaukat Tareen, former PTI finance minister.
He said that he was not in favour of "political revenge", adding if anyone committed a crime, the case should be probed with solid evidence.
Shahid Khaqan Abbasi stated this while talking to media personnel outside the Parliament House in Islamabad.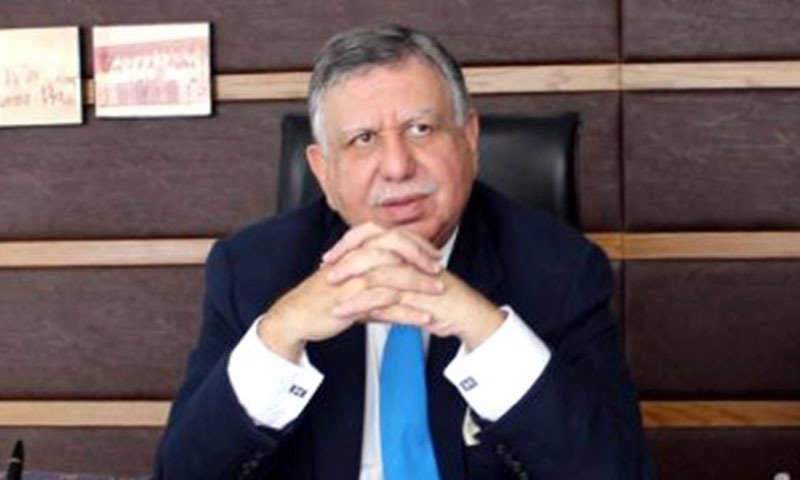 Khaqan also said that PML-N was not participating in the by-elections.
Meanwhile, the Federal Investigation Agency today registered a sedition case against the
former finance minister and Pakistan Tehreek-e-Insaf (PTI) Senator Shaukat
Tareen.
The cybercrime wing of the FIA registered the case after getting approval
from the Ministry of Interior.
Arshad Mehmood filed the FIR in which he said that the audio was based on
ill will. Some sections of sedition and provocation have been included in the
FIR against Tareen.
Earlier, Interior Minister Rana Sanaullah said on Sunday that the government
has allowed the Federal Investigation Agency to arrest former finance minister
of PTI Shaukat Tareen for his alleged role to sabotage the government's deal
with IMF last year.
In August 2022, two audio leaks of Shaukat Tareen surfaced in which Tarin
asked the Khyber Pakhtunkhwa and Punjab finance ministers (belonging to the
PTI), to write letters to the IMF telling it that they could not fulfill commitments to surplus budget in the wake of the catastrophic floods.
The motive of Shaukat Tareen was to stop the IMF from giving loans in August
last year, said FIA.
Earlier, on Saturday the FIA approached the Ministry of Interior to get
approval to arrest Shaukat Tareen.
On Saturday, the agency sought permission from the Ministry of Interior to initiate
legal proceedings by arresting Shaukat Tareen.
In 2022, Tareen's audio surfaced in which he was asking the KP and Punjab finance ministers of PTI to write letters to IMF saying they were not in a position to fulfill the federal government's commitments to the IMF.
According to FIA, former finance minister Tareen's conversation was an effort to sabotage the coalition government's deal with the IMF in a bid to harm the security and national interests of the country.
The agency has probed the matter and found the audio original involving Shaukat Tareen and two provincial finance ministers of PTI.
Tareen's Audio leak
In August 2022, before the IMF's board meeting, Tareen made telephone calls to former Punjab and KP finance ministers. He influenced them to write letters to the IMF to withdraw from their commitment to the surplus budget in the wake of devastating floods.
Though the IMF board approved $1.2 billion for Pakistan, the leaked audio defamed Pakistan and annoyed the coalition government which was struggling to save the country from default.