PEMRA bans TV coverage of speeches and statements of Imran Khan
ISLAMABAD: The Pakistan Electronic Media Regulatory Authority today slapped a ban on broadcasting the speeches and statements of PTI chief Imran Khan.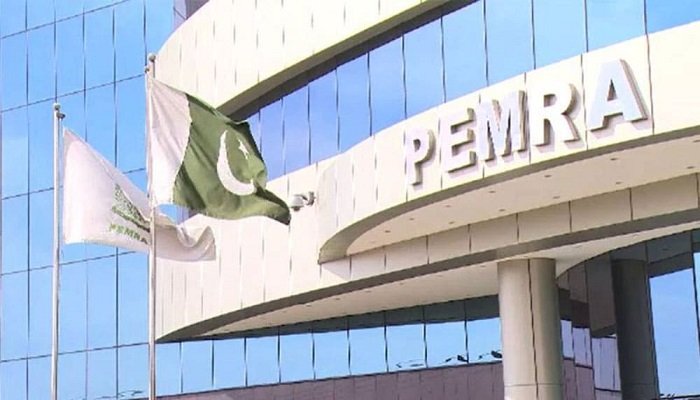 PEMRA said, "Imran Khan is constantly making baseless allegations and hates speeches against state institutions and officials. It is prejudicial to maintaining law and order, and is likely to disturb peace and tranquility."
Therefore, PEMRA today directed all the TV channels not to broadcast the PTI chief's statements and addresses. The authority imposed a ban under Section 27 of PEMRA Ordinance 2002.
It further said, "airing of baseless allegations, slanderous, and unwarranted statement against state institutions and officers are the violation of Article 19 of the Constitution."
The Supreme Court and high court judgments as well as the relevant sections of the Pemra Ordinance also discourage such provocative statements.
Meanwhile, the PTI chairman appeared at Zaman Park today shortly after Islamabad left the area after delivering summon for the arrest of Imran Khan.
PTI Senator Shibli Faraz informed the Islamabad police at Zaman Park in Lahore that the PTI chief was not present at Zaman Park.
A large number of PTI supporters gathered at Zaman Park after hearing news of the possible arrest of Imran Khan.
Last week a local court in Islamabad issued non-bailable warrants for the arrest of former prime minister Imran Khan for not appearing in Toshakhana case in the court.
Islamabad police tried to arrest Khan from Lahore, but a large number of PTI supporters came in the way of police. Consequently, Islamabad police left Zaman Park after delivering summon for the arrest of PTI chief and ex-premier Imran Khan.
Opposition leaders and human rights organizations have lambasted the government and Islamabad police for their attempt to arrest Khan and slapping a ban on on TV coverage of Khan's speeches.