ISLAMABAD: The opposition parties can file a no-confidence move against Chief Minister Usman Buzdar before March 28 to pre-empt the Pakistan Tehreek-i-Insaf (PTI) government's possible action to dissolve the Punjab Assembly in case of ouster of Prime Minister Imran Khan.
The PML-N and PPP leaders are finalizing details to table a no-trust move against Buzdar in the last week of this month with the apprehension that PM Khan may ask Buzdar to dissolve the Punjab Assembly in case of his (Khan's) ouster to make things complicated for the opposition in its post-PTI arrangements, a PML-N leader said.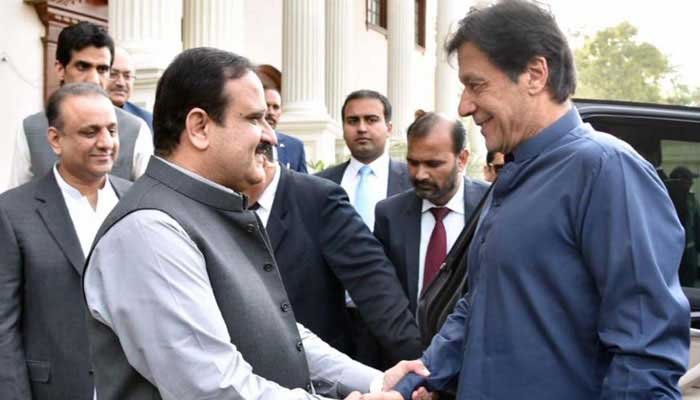 The opposition parties in the Pakistan Democratic Movement (PDM) and the PPP leaders discussed the matter when it got information that the PTI was considering dissolution of the Punjab Assembly in case the opposition succeeded in sending the premier packing through voting on a no-trust motion on March 28 in the National Assembly.
Another PDM leader said the opposition had almost completed its homework to oust Buzdar as the Tareen group has given its commitment to opposition leader in Punjab Assembly Hamza Shehbaz to vote against Buzdar. The Tareen group claims to have the support of more than two dozen MPAs.
The PML-Q, the ally of the government which has 10 seats in the Punjab Assembly, has already hinted at joining hands with the opposition. The Chaudhrys of Gujrat claim that their party has been offered the Punjab chief minister slot by the opposition in return for supporting the no-confidence motion against Khan.
The PTI leader reportedly had discussed the idea of dissolving the Punjab Assembly but it was not backed by many in the core team. However, some hawks suggested to PM Khan to go for this adventure in Punjab if the no-trust move succeeded against him.
Meanwhile, a beleaguered Buzdar met the party MPAs for the fifth consecutive day on Thursday to have their pledge to support him in this hour of need. The PTI has more than 170 MPAs in the Punjab Assembly and Buzdar has met 150 of them during the last five days.