ISLAMABAD: The Senate passed the National Accountability (Second Amendment) Bill setting aside the Opposition's protect. Opposition claimed that the government wanted to undermine the anti-graft body to facilitate its leadership.
The government, however, denied allegations and said the revisions were in public interest.
The Opposition initiated the protest in the Senate when Minister of State for Law and Justice Shahadat Awan moved a motion in the House, seeking suspension of rules for introducing the NAB bill.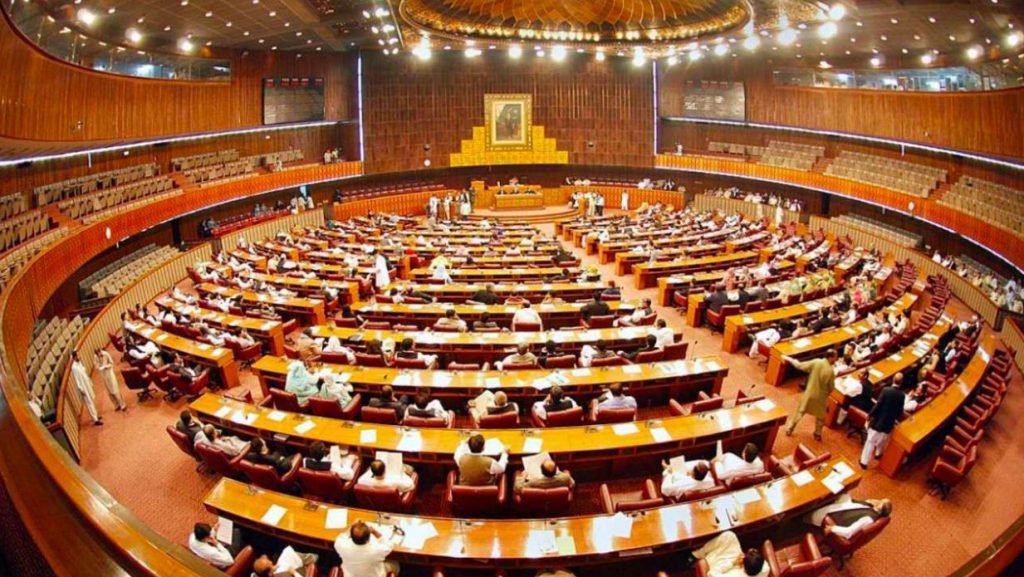 PTI Senator Shibli Faraz said the bill's clear goal was to render the NAB powerless, adding that it was being done by a government facing significant corruption accusations, with 60% of its cabinet members on bail.
He claimed the coalition government had no moral justification for passing legislation that would directly benefit it, and vowed to oppose it tooth and nail.
Furthermore, JI's Mushtaq Ahmed highlighted the fact that after amendment, the NAB would not be able to prosecute people who whiten their black money through amnesty programmes.
However, Shahadat Awan said that he could demonstrate that these changes were made in the public interest. Despite the minister's clarification, the opposition senators rose from their seats following the voice vote, chanted loud slogans, swarmed around the Senate Chairman's podium, and threw shredded copies of the agenda. The opposition senators walked out of the House after registering their protest.