NA speaker summons joint sitting of parliament today to reapprove bill to clip powers of chief justice Bandial
ISLAMABAD: Speaker of the National Assembly Speaker Raja Pervaiz Ashraf has convened a joint sitting of parliament today (April 10) to reconsider the Supreme Court (Practice and Procedure) Bill, 2023.
A circular issued by the NA secretariat said, "In exercise of the powers conferred by the proviso to rule 4 of the Parliament (Joint Sittings) Rules, 1973, the honorable Speaker has been pleased to call a joint sitting on Monday, the 10th April 2023 at 4.00 p.m. instead of 2.00 p.m."
The NA Speaker summoned the joint sitting of the Parliament after President Arif Alvi returned the bill for reconsideration under Article 75 of the Constitution.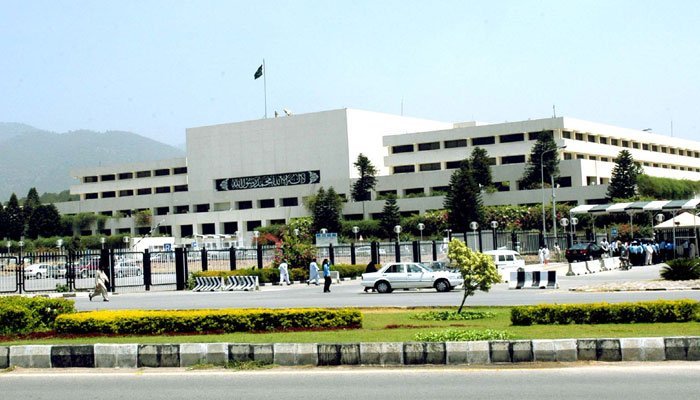 Last week the Parliament approved the bill to curtail the powers of the chief justice of Pakistan. It included the suo motu and the formation of benches. The bill was sent to President Alvi for its enforcement, but he returned it to the Parliament.
Dr. Alvi returned the bill as per the provisions of the Article 75 of the Constitution. Dr. Alvi stated that the bill prima-facie travels beyond the competence of the parliament.
A few days ago, the National Assembly and the Senate approved the bill and sent it to President Alvi for its approval to avoid a deepening political and constitutional crisis in the country over elections in Punjab and Khyber Pakhtunkhwa.
As per the procedure, the government will send the bill again and it will become law within 15 days whether or not the President of Pakistan signs it.
After Alvi's refusal to assent to the legislation, the government summoned a joint session of the parliament on Monday to approve the bill again.
On Thursday, the National Assembly passed a resolution wherein it rejected the order of the three-member bench of the Supreme Court on elections in Punjab.
The Parliament also made it binding on Prime Minister Shehbaz Sharif and the federal cabinet not to implement the decision. The resolution sought a full court review of the verdict.