Miftah Ismail Blames Nawaz, Dar For His Insulting Removal As Finance Minister:
Miftah Ismail Blames Nawaz, Dar For His Insulting Removal As Finance Minister
ISLAMABAD: Former finance minister and PML-N leader Miftah Ismail held responsible Nawaz Sharif and Ishaq Dar for his untimely and insulting removal as finance minister.
Miftah said that Nawaz Sharif called him in London and removed him as finance minister just to accommodate Ishaq Dar.
Miftah claimed that the economy of the country was improving at that time and he ensured the resumption of IMF loan programme.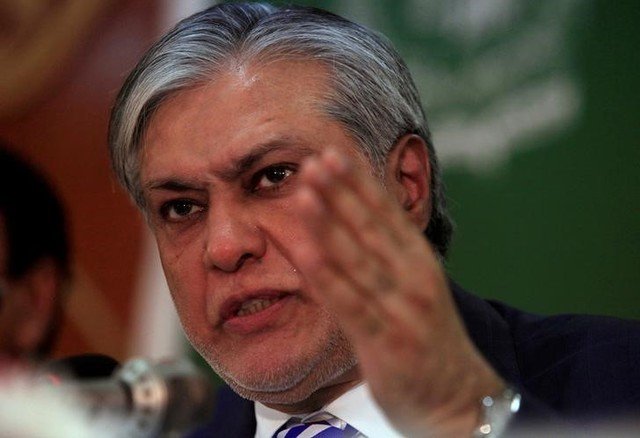 He also asserted that Ishaq Dar launched malicious campaigns against him as he did not want to see him or any one else from the party as the finance minister.
Sharing his view on a YouTube channel, Miftah Ismail said that before becoming finance minister Ishaq Dar claimed on TV channels that he would bring the dollar rate to Rs160.
Former PML-N finance minister also pointed out that Dar asked anchors to tweet against him and host TV programmes against me.
He further said that Dar is closer to Nawaz Sharif because of his son's marriage with a daughter of Nawaz Sharif and Dar was staying in London with PML-N supremo.
Miftah further said that Ishaq Dar used to influence Nawaz by claiming that he would bring the dollar rate down to below 200 rupees and reduce petroleum prices though this did not happen till today.
Former finance minister said that Prime Minister Shehbaz Sharif was happy with his performance and did (Shehbaz) was not ready to replace him with Dar.
He said that by securing the IMF deal, he averted the default risk.
Miftah said that it was only the prerogative of Prime Minister Shehbaz Sharif to remove him as finance minister, but the way it was done with him, was neither a respectful nor graceful manner.
He said, "Nawaz Sharif called me to London and told him that he was being replaced in front of 12 people that was very insulting for me."