Popularity Survey
ISLAMABAD: Miftah Ismail, a leader of the Pakistan Muslim League-Nawaz (PML-N), claimed in a recent opinion poll that Pakistan Tehreek-e-Insaf (PTI) chief Imran Khan had surpassed all other political leaders in popularity.
Miftah, along with Shahid Khaqan Abbasi and Mustafa Khokhar, is exploring the possibility of launching a new political party, and they have been testing the waters for this idea.
Miftah revealed that they conducted a public opinion survey in July, which indicated Imran Khan's significant lead in popularity over other political leaders. The trio, comprising Abbasi, Miftah, and Mustafa, is currently in discussions about the potential launch of a political party.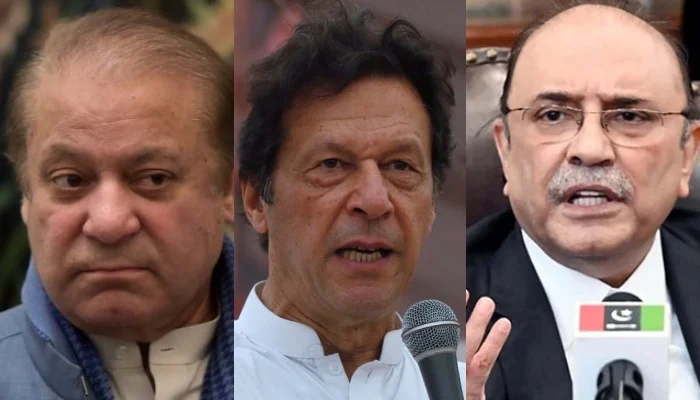 Khokhar is particularly enthusiastic about the idea of launching a new political party, while Abbasi and Miftah are still contemplating whether it is the right course of action.
However, all three agree that the current political climate presents an opportunity for a new political party. The key question, according to Miftah, is whether they can attract enough support to make it a viable option.
The trio conducted public opinion polls and surveys to assess the popularity of different political parties and leaders.
Based on their analysis of the survey results, they concluded that there is indeed a need for a new political party.
They believe that a significant number of voters who have currently aligned themselves with Imran Khan and the PTI due to their disenchantment with the PML-N may be swayed by a new political party.
Abbasi, who had distanced himself from the PML-N leadership over the past several months, seems dissatisfied with the politics of all three major political parties, including the PML-N.