LHC to hear contempt of court plea against Maryam Nawaz
LAHORE/ISLAMABAD: Lahore High Court will take up for hearing a contempt of court plea against PML-N vice-president and chief organizer Maryam Nawaz on March 6.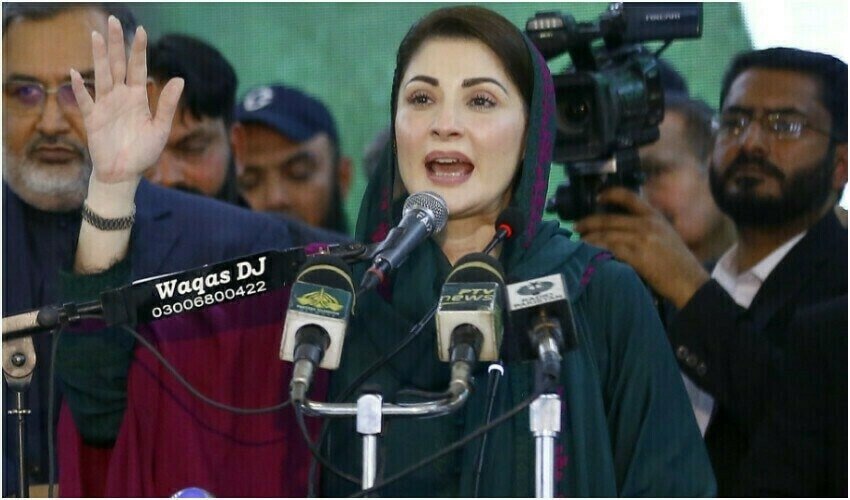 A File Photo of PML-N leader Maryum Nawaz while addressing a public rally.
On Wednesday, LHC Judge Justice Shujaat Ali Khan fixed the hearing for March 6 against Maryam Nawaz.
The court sought the record of past verdicts from the petitioner Advocate Rana Shahid about the hearing of such cases.
When the petitioner sought time, the Lahore High Court fixed a hearing for March 6. The court clubbed several contempt of court petitions against Maryam Nawaz's recent speeches against judges.
Speeches of Maryam Nawaz
During her recent speeches in Sargodha and Sahiwal, Maryam Nawaz blamed judges for ousting Nawaz Sharif from the prime ministership through a conspiracy.
She called judges as "Panama bench" who removed Nawaz Sharif as Prime Minister after his disqualification for holding "Iqama".
The Supreme Court bench, led by then chief justice Saqib Nisar also awarded seven years in jail to Nawaz Sharif.
"Panama Bench and Gang of Five"
In her recent speeches, Maryam Nawaz termed it a conspiracy against Nawaz Sharif and said that a "Gang of Five" _ two Generals and three judges were responsible for this conspiracy.
How the Lahore High Court deals with the contempt of court plea against Maryam, will become clear on March 6.
PML-N leader Maryam Nawaz has recently returned from London. She has started aggressive speeches against the "Gang of Five" to expose those, including judges who ousted Nawaz Sharif through a pre-planned conspiracy.
She claimed that Pakistan was facing the worst-ever economic crisis just because of the intrigues of judges of the Panama Bench. "You have ruined Pakistan just because of your hate against Nawaz Sharif," she added.