ISLAMABAD: The Election Commission of Pakistan today said that the local bodies elections in Karachi and Hyderabad will be held on Jan 15, as per the schedule.
ECP ruled out any delay in the LGs polls in Karachi and Hyderabad.
A three-member bench of the ECP, led by Chief Election Commissioner Sikandar Sultan Raja, earlier reserved the decision on Friday. 
In its decision announced on Monday, the ECP ordered the authorities concerned in Karachi and Hyderabad to ensure the local governments elections in both the cities are held on time. 
Earlier, the Election Commission of Pakistan announced a ban on rallies, display of weapons, and aerial firing ahead of local government elections in Karachi.
To ensure transparency, the commission has asked all parties and individuals participating in electioneering to follow the ECP's code of conduct before and on the day of LB elections.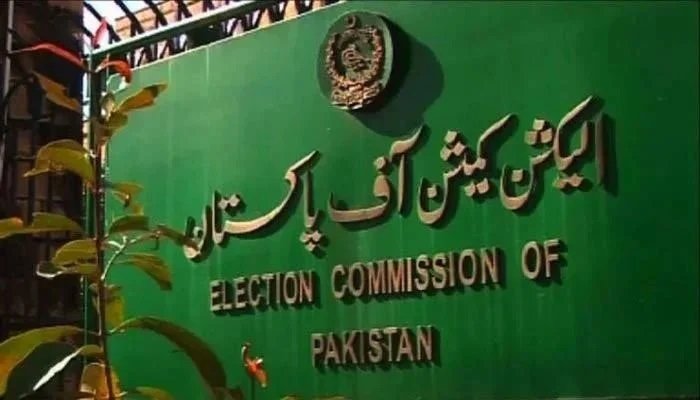 The commission has issued a warning after receiving complaints of aerial firing and display of weapons during campaigning for LG elections in Karachi.
The ECP's DMO has written a letter to the commission of District West to ensure compliance to the instructions of the commission.
According to letter, the restrictions include:
Placing banners and flags on state buildings and poles are prohibited;
No aerial firing should take place;
All types of vehicle rallies have been banned
The commission has also imposed a ban on the use of oversized election banners and pana-flexes.
Moreover, the ECP has also directed the office bearers to stay away from participating in the public gatherings and rallies.
Meanwhile, Jamaat-e-Islami leaders have announced a protest rally on Jan 5 to show their concerns against possible delay or rigging of Local Government elections in Karachi.
The PPP and MQM-P are hatching a conspiracy against LG elections in Karachi, JI leader Hafiz Naeem said.
He was of the opinion that the Sindh government and MQM anticipate their defeat in LB elections and they could manipulate upcoming elections.