Lahore police arrest several PTI supporters
LAHORE/ISLAMABAD: Lahore police arrested several supporters of PTI from the Zaman Park area for violating Section 144.
On Wednesday, Lahore administration imposed Section 144 ahead of the PTI's public rally and Aurat March in Lahore on Wednesday.
PTI Chairman Imran Khan declared the public rally to show solidarity with judiciary and security forces. PTI leaders were supposed to lead the rally in Lahore.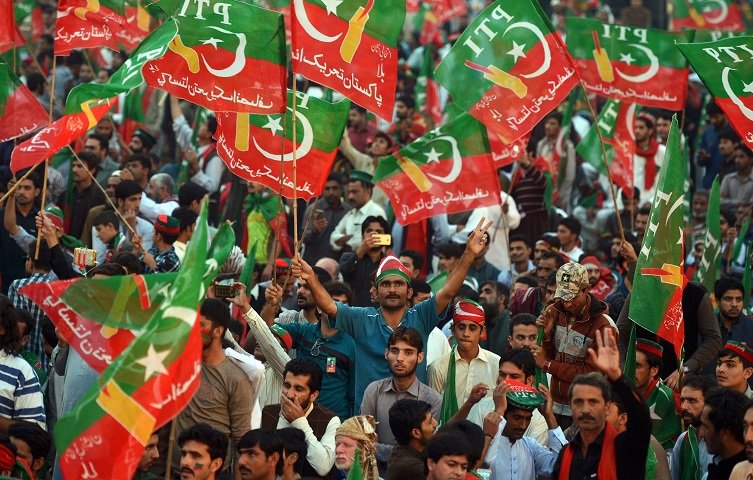 PTI leader Hammad Azhar said that a large number of the PTI supporters have been arrested.
"How can you ban public gatherings when elections are taking place on April 30?" asked Azhar.
The Punjab Home Department issued a notification today (March 8). It said rallies and protests are taking place on daily basis at different places of Lahore. This situation not only poses a serious security threat but also disrupt traffic, causing inconvenience to people.
Punjab Home Department notification of Section 144 imposition in Lahore
The Home Department said, "In the context of the prevailing overall security situation in the wake of the recent wave of terrorism and latest threat alerts, it is necessary to impose Section 144 of Cr.P.C, 1898 on holding assemblies, gatherings, sits-in, rallies, processions, and demonstrations."
Additional Chief Secretary (Home) Shakeel Ahmed issued the notification on Wednesday.
The ban on rallies just ahead of the Aurat March and PTI's rally is set to receive a backlash from civil society.
Asking the party workers to remain calm, Azhar said that they haven't taken law into their own hands.