ISLAMABAD: PTI chairman and former prime minister Imran Khan today said he will himself contest by-elections on 35 NA seats, vacated after NA Speaker accepted resignations of PTI MNAs and AML leader Sheikh Rashid.
PTI Secretary General Asad Umar said that Imran Khan will be the PTI's only candidate for all the constituencies.
Asad Umar said once the decision of returning to the National Assembly is finalized, all eligible PTI MNAs will return to the parliament.
"If the speaker wants to keep us away from the parliament, including leader of opposition, then accepting 35 resignations will not work," he said.
He pointed out that NA Speaker accepted resignations with the fear that PTI would return to the assembly to topple the Pakistan Democratic Movement government.
Earlier, on Tuesday the Speaker of National Assembly Raja Pervaiz Ashraf accepted resignations of 34 MNAs of Pakistan Tehreek-e-Insaf on Tuesday.
NA Speaker took this decision two days after PTI chairman Imran Khan said that Prime Minister Shehbaz Sharif would have to take a vote of confidence.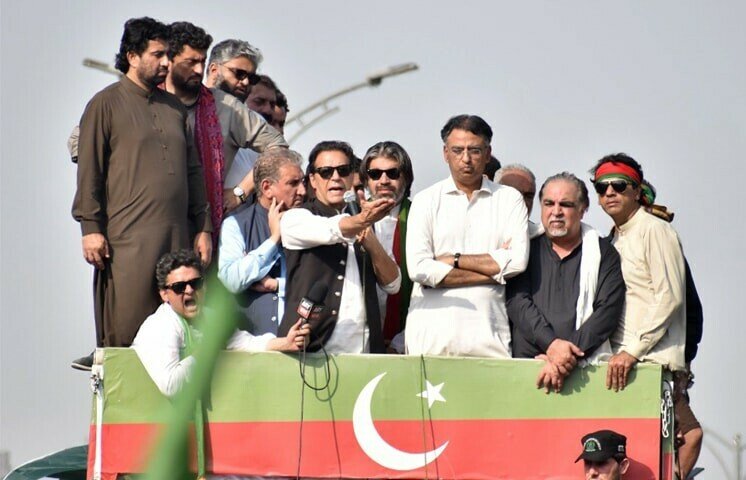 NA Speaker also approved the resignation of Sheikh Rashid, chief of Awami Muslim League.
Importantly, in April last year, 131 PTI MNAs submitted their resignations en bloc when Imran Khan's government was removed through a no-confidence move.
Meanwhile, the Election Commission of Pakistan has de-notified 35 MNAs _ 34 PTI and one Awami Muslim League MNAs.
The de-notified lawmakers include Murad Saeed, Omar Ayub Khan, Asad Qaiser, Pervaiz Khattak, Imran Khattak, Sheharyar Afridi, Ali Amin Khan, Noorul Haq Qadri, Raja Khurram Shahzad Nawaz, Ali Nawaz Awan, Asad Umar, Sadaqat Ali Khan, Ghulam Sarwar Khan, Sheikh Rashid Shafique, Mansoor Hayat Khan, Fawad Ahmed, Sanaullah Khan Mastikhel, Hammad Azhar, Shafqat Mahmood, Malik Muhammad Amir Dogar, Shah Mahmood Qureshi, Zartaj Gul, Faheem Khan, Saifur Rehman, Muhammad Alamgir Khan, Syed Ali Haider Zaidi, Aftab Hussain Saddique, Ataullah, Aftab Jehangir, Muhammad Aslam Khan, Muhammad Najeeb Haroon and Qasim Khan Suri.
PDM not to contest polls on 35 Seats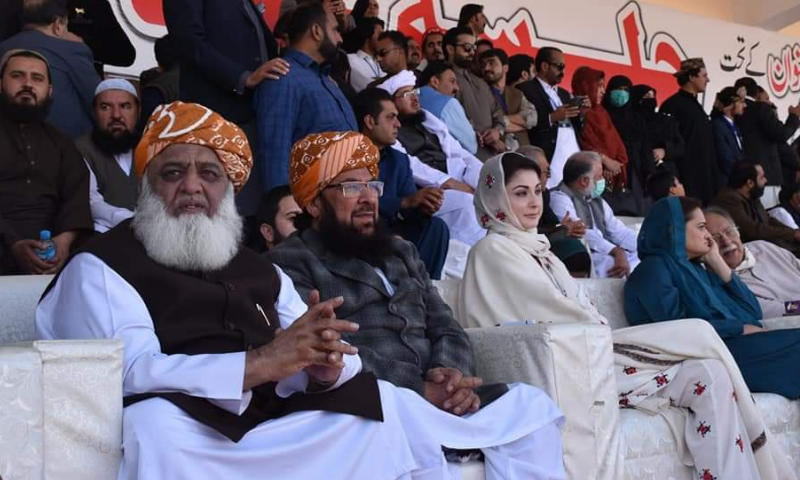 Interior Minister Rana Sanaullah said that Pakistan Democratic Alliance (PDM) will not field its candidate in by-polls on 34 PTI seats, vacated after NA Speaker accepted resignations of PTI MNAs. PDM will also not field its candidate in constituency of Sheikh Rashid.
He said that it is useless to contest elections only for two to three months. Rana said that by-elections on 34 NA seats will be held within next 90 days and general elections will be due in August/Sept 2023.
Hence, PDM has decided not to field its candidate against PTI candidates in the by-elections. Interior Minister Rana Sanaullah stated this while speaking in a TV talk show on Tuesday night.