LONDON/ISLAMABAD: Minister for Energy Division Engineer Khurram Dastgir Khan said that the talks on general elections between the coalition government and Pakistan Tehreek-e-Insaf (PTI) are underway.
He said that President of Pakistan Dr Arif Alvi and Senate leaders are facilitating talks between the government and PTI to sort out issues and develop an understanding about general elections.
He stated this while talking to media in London today. Dastgir, however, did not disclose the nature of ongoing talks.
Federal Minister, nevertheless, turned down rumors of deadlock on elections talks and said that the doors of the coalition government are open for talks with PTI.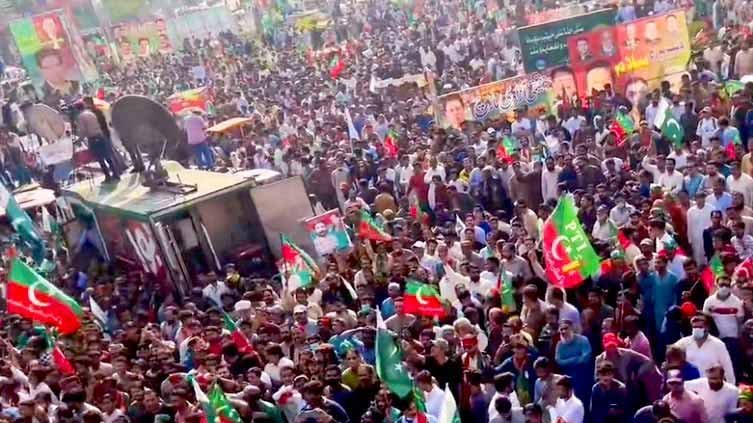 Worth noting is that PTI chairman Imran Khan has said that he would announce date of Punjab and KP assemblies dissolution on Saturday (Dec 17) in Lahore rally of the party at Liberty Chowk.
Federal Minister Dastgir did not forget to blame the PTI government for the ongoing gas crisis in the country.
Dastgir pointed out that the PTI government did not sign any deal to buy gas, resultantly, Pakistan has been facing energy crisis.