ISLAMABAD: The Election Commission of Pakistan today issued a notification about victory of Imran Khan on seven seats of the National Assembly.
In December last year, PTI chairman won by-elections from seven NA seats.
Earlier, the ECP reserved the decision on December 26 because of Imran Khan's failure to submit details of expenditures incurred on his election campaigns during the by-polls.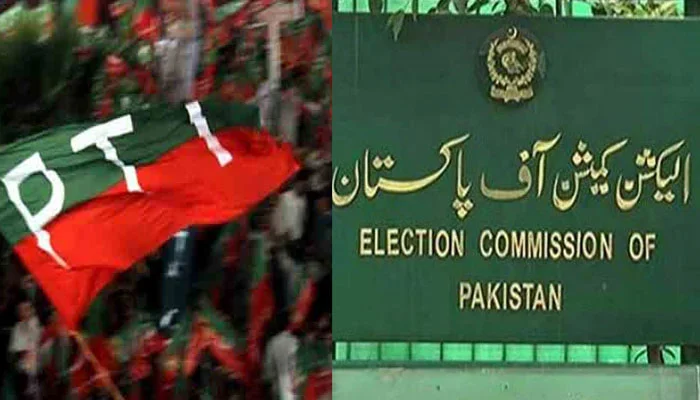 Meanwhile, the ECP did not issue notification of PTI chief's victory in six NA constituencies out of seven. The commission served him a notice for his failure to submit details of expenses of his election campaign.
Imran Khan gave details of expenses of only his election campaign in Charsadda.
Moreover, PMLN had approached the ECP, urging it not to issue notification of victory of Imran Khan from any of the seven NA seats.
In his petition, PMLN lawmaker Ali Gohar Baloch maintained that Imran Khan neither could be a member of the parliament nor contest the election because of his disqualification in the Toshakhana reference case.
Baloch referred to the ECP's order of Oct 21 in the Toshakhana case.
Furthermore, NA Speaker has accepted resignations of 34 PTI MNAs and one MNA of Awami Muslim League (Shaikh Rasheed).
NA Speaker took this decision suddenly two days after Imran Khan said his party would return to the National Assembly and that PM Shehbaz Sharif would have to take a vote of confidence.