ISLAMABAD: The Election Commission of Pakistan (ECP) served a show-cause notice to Prime Minister Imran Khan, who is also chairman of PTI, for not holding intra-party election.
The ECP has given 14 days deadline to Premier Khan to respond as to why PTI did not hold intra-party election as stipulated in ECP rules. Below is the copy of the show-cause notice issued to chairman PTI and Prime Minister Imran Khan today.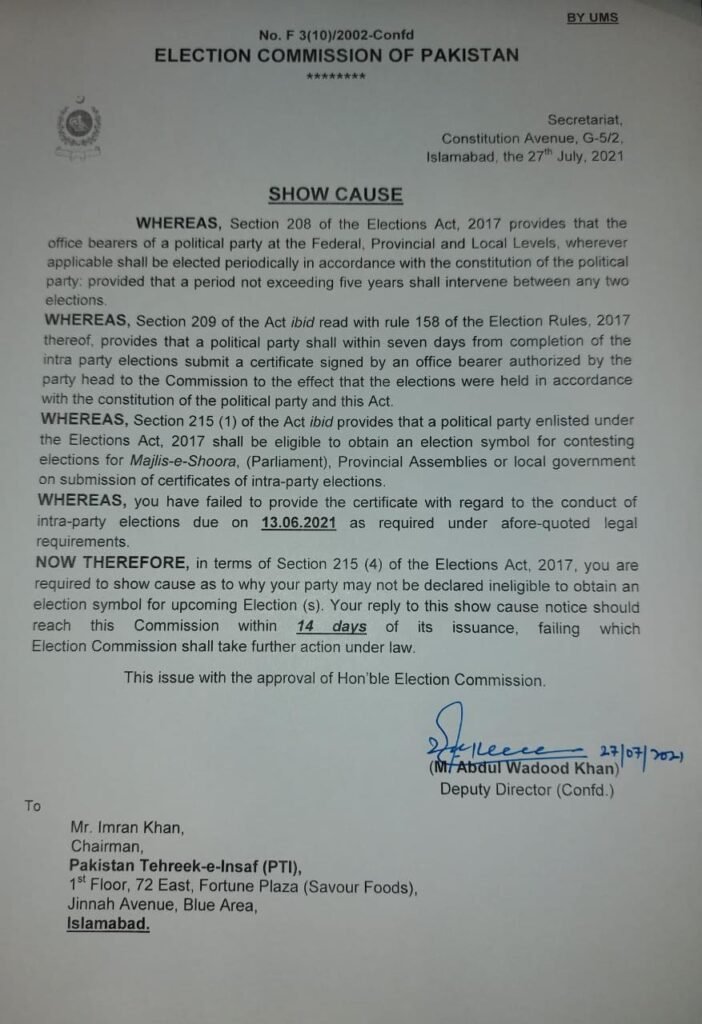 In the notice, ECP has explained that the political parties are required to hold intra-party elections at federal, provincial, district and city levels according to the constitution of the political parties. ECP can suspend election symbol of the PTI in case the party failed to hold required election.