ISLAMABAD: A local court in Islamabad today sent Sheikh Rasheed to jail on judicial remand and did not allow further physical remand of the Awami Muslim League leader.
Islamabad police presented Sheikh Rasheed in the local court Saturday afternoon to get more physical remand. The court, nonetheless, rejected physical remand and send Sheikh Rasheed to jail on 14 days judicial remand. The court also turned down Karachi police request of transitory remand of Sheikh Rasheed in an FIR registered in Kochko police station in Karachi.
Sheikh Rasheed is facing charges as he leveled allegations against Asif Zardari, co-chairman of Pakistan Peoples Party for plotting to assassinate Imran Khan.
Raja Inayat Ur Rehman PPP Rawalpindi Division President had filed a case against Sheikh Rashid in Aabpara Police Station, Islamabad.
Three charges, 120B (criminal conspiracy), 153A (promoting enmity between different groups), and 505 (statements conducing to public mischief) — are included in the FIR against Sheikh Rasheed.
Sheikh Rasheed filed a petition in Islamabad High Court on Friday, urging the court to stop his transfer to Karachi in another FIR registered against him.
Meanwhile, Awami Muslim League leader is set to face Azam Swati-like
treatment as more cases were been registered against him in Karachi and Murree.
A team of Karachi police left for Islamabad on Friday to take custody of Sheikh
Rashid. His two-day physical remand expired on Friday and he was presented in court today.
Karachi police have registered a case against Sheikh Rasheed for using
derogatory and indecent language against foreign minister Bilawal Bhutto
Zardari.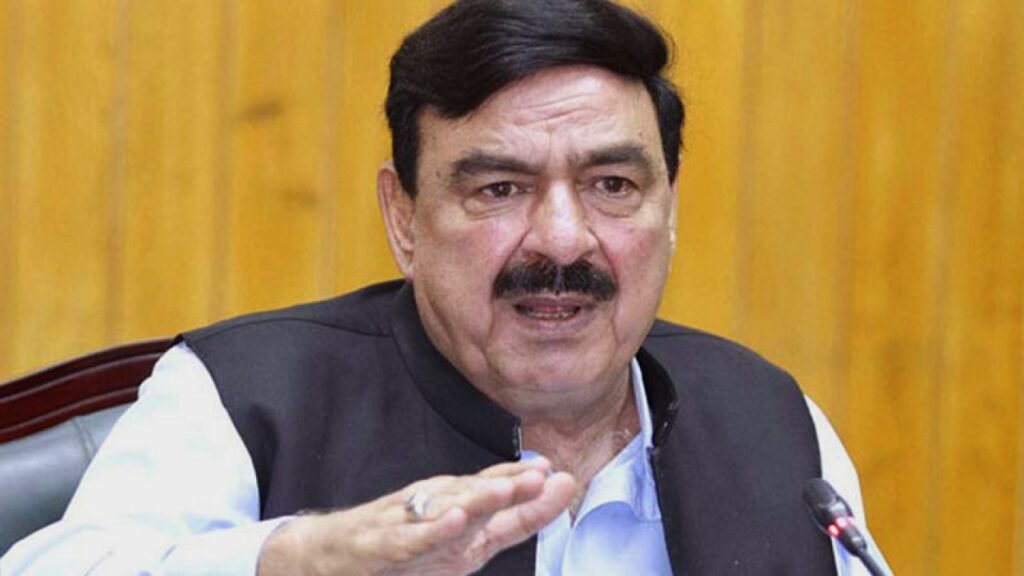 Mochko police station in Karachi registered a case on Thursday.
Islamabad police arrested Sheikh Rasheed two days ago for leveling serious and baseless allegations against PPP co-chairman Asif Zardari. Rasheed said Zardari has prepared a plan for the assassination of PTI chairman Imran Khan.
Earlier, a district and sessions court in Islamabad approved two days physical remand of Sheikh Rasheed, chief of Awami Muslim League and an ally of PTI.
Islamabad police sought eight days' remand from the court, but the district and sessions court granted only two days' physical remand.
Before giving remand, the court ordered police to have a medical examination of Sheikh Rasheed from the hospital.
Earlier, Islamabad police arrested Sheikh Rashid early Thursday morning and presented him in the court in the afternoon to get remand.
Before arresting the AML leader, Islamabad police gave him a last chance to record his statement on Wednesday regarding his claim that Asif Zardari has prepared a plan for the murder of Imran Khan.