LAHORE/ISLAMABAD: Punjab Chief Minister Chaudhary Pervez Elahi again won the no-confidence move by securing 186 votes in the Punjab Assembly amid boycott of the Opposition parties on Wednesday night.
Chief Minister of Punjab took the confidence vote in the wake of Lahore High Court decision that the Governor of Punjab had the authority to order the chief minister to get fresh vote of confidence during the ongoing session of the assembly.
The LHC bench also stated that the chief minister must have the support of 186 lawmakers to retain the post round the clock.
A total of 186 lawmakers of the Punjab Assembly voted in support of Chaudhry Pervez Elahi as the chief minister. Punjab Minister Mian Aslam Iqbal and Pakistan Tehreek-e-Insaf (PTI) leader Raja Basharat file the vote of confidence move on Wednesday night.
Earlier, Justice Abid Aziz of Lahore High Court said that governor can ask the chief minister to take a vote of trust from the provincial assembly.
LHC Judge remarked this on Wednesday while hearing a petition of Punjab Chief Minister Pervez Elahi wherein he challenged Governor Baligh Ur Rehman's order de-notifying the PML-Q leader as the chief minister.
In December 2022, Punjab Governor Baligh ur Rehman de-notified chief minister when he avoided a vote of confidence from the Punjab Assembly within the given deadline.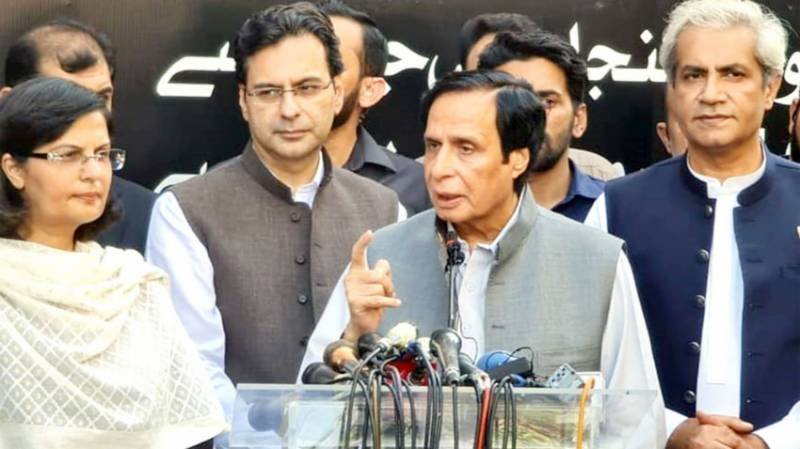 Along with Justice Abid Aziz, the other members of the LHC bench are Justice Chaudhry Muhammad Iqbal, Justice Muzamil Akhtar Shabir, Justice Tariq Saleem Sheikh, and Justice Asim Hafeez.
At the previous hearing, the LHC bench had restored the chief minister and provincial cabinet as CM Pervez Elahi gave an assurance to the court that he would not dissolve the assembly after he regains control of the office.
The LHC had also issued notices to all the parties in the case and summoned them on January 11 (today).
The bench of the Lahore High Court had suspended the order of Punjab Governor till the next hearing. The court also did not make it mandatory for the Punjab chief minister to take a vote of confidence on the advice of Governor.
In Wednesday's hearing, Justice Abid Aziz asked CM Punjab's counsel whether he wants the decision of the case on merit or his client is ready to take the vote of confidence from the Punjab Assembly.
LHC Judge said, "Decision on chief minister has to be done via a floor test."
Justice Hafeez said that Punjab chief minister has 24 hours and he need to show support of 186 members.
Meanwhile, Attorney General for Pakistan Mansoor Awan said that it was compulsory for the CM to take a vote of confidence on the governor's order.