LAHORE: According to a new study released on Tuesday by the Institute of Public Opinion Research (IPOR), Punjab Chief Minister Sardar Usman Buzdar has been named the best chief minister in all four provinces, based on the three-year performance.
According to the study, Buzdar was voted the best chief minister in Punjab by 45 percent of respondents, followed by Khyber Pakhtunkhwa (KP) Chief Minister Mahmood Khan, Sindh Chief Minister Murad Ali Shah, and Balochistan Chief Minister Mir Abdul Qudoos Bizenjo.
According to the poll, 41% of people in KP supported Mehmood Khan, 38% supported Murad Ali Shah, and 32% supported Abdul Qudoos Bizenjo.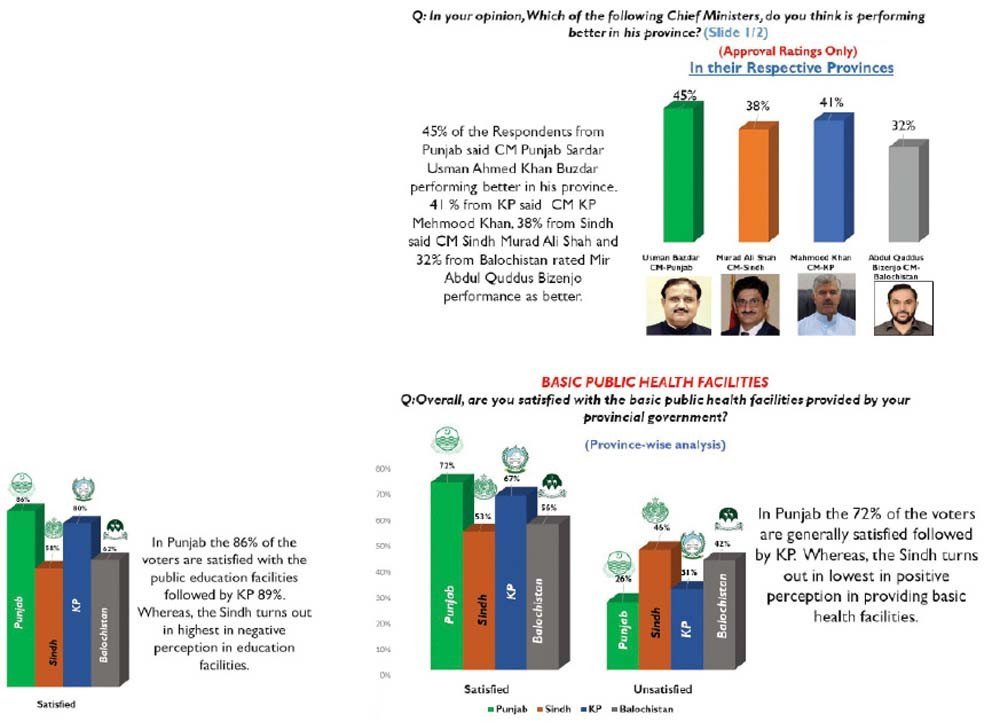 Based on his achievements in education, health, and development, the majority of respondents voted for Punjab Chief Minister Sardar Usman Buzdar. Around 86 percent of respondents said they were pleased with the government's efforts to improve educational quality under Chief Minister Buzdar's leadership.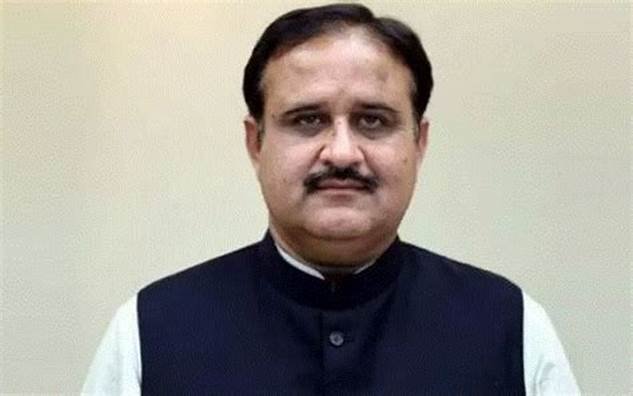 Similarly, 80 percent backed the KP administration, 62 percent supported the Balochistan government, and 58 percent expressed satisfaction with the Sindh government's actions.
The Punjab administration has also increased the number of healthcare facilities available after receiving 72 percent support for its actions. The KP government finished second with 67 percent of the vote, the Balochistan government came in third with 56 percent, and the Sindh government came in fourth with 53 percent of the vote.
In terms of development, 51% of Punjab residents were happy with Buzdar's performance, whereas 48% of KP residents, 43% of Balochistan residents, and 38% of Sindh residents backed their respective chief ministers. Buzdar was also prominent in terms of service delivery, with 61 percent of respondents in Punjab satisfied with CM Usman Buzdar's efforts to improve service delivery in government departments, 69 percent trusting the KP government, and 54 percent and 50 percent trusting the Balochistan and Sindh governments, respectively.
The IPOR was founded in 2011 with the goal of providing high-quality research in a world that is continually changing.